Saxlund wins sludge silo deals at Southern treatment plants
BioEnergy and bulk materials handling specialist Saxlund International has secured contracts from Barhale Trant Utilities (BTU) to design and supply sludge cake truck loading silos for Southern Water wastewater treatment works (WwTW) at Budds Farm in Havant and Millbrook, near Southampton.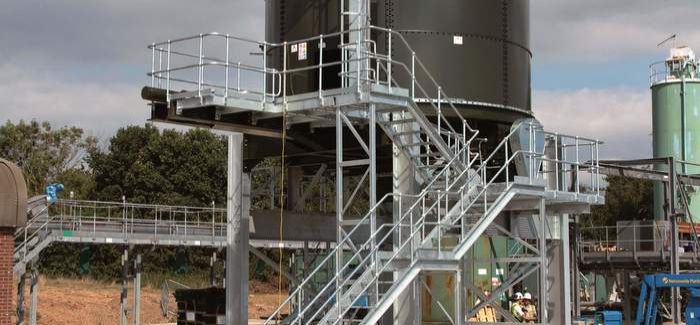 Saxlund has carried out several projects for Anglian Water
The projects include the construction of raised storage silos, each with a capacity of 240m3 and specially designed to allow de-watered sludge to be directly loaded into trucks below for transportation off site, as part of Southern Water's thermal hydrolysis and AD programme.
The flat bottomed silos will incorporate Saxlund's sliding frame technology to ensure consistent discharge of material as well as screw conveyors and integrated control systems. Installation for both sites is due to commence in April with commissioning completed during June.
Matt Drew, managing director at Saxlund International, commented: "There is a growing trend for water companies to develop advanced digestion schemes to improve processing efficiency and turn sludge into energy and our systems are specifically designed for storing and discharging non free-flowing, difficult to handle material like this. They've been tried and tested in hundreds of installations across the UK and Europe. We understand the processes and risks and are confident we have one of the best solutions on the market."
Saxlund completed a series of water industry projects for Anglian Water in 2014 and is currently building a 454m3 sludge cake process feed silo for KMI Plus for United Utilities to supply an onsite Thermal Hydrolysis system at Leigh WwTW.