Sarah Bentley confirmed as new Thames Water CEO
Bentley joins Thames from Severn Trent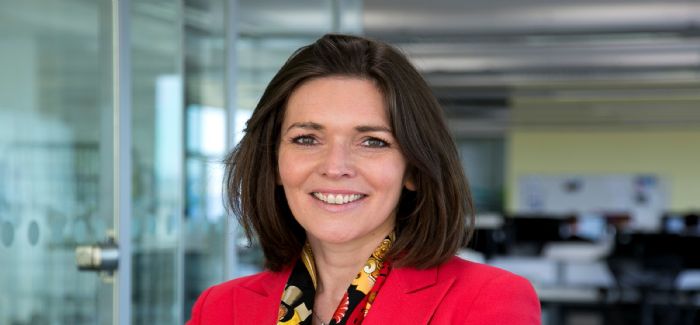 Almost one year after former CEO Steve Robertson left post, Thames Water has unveiled his successor as Sarah Bentley, currently chief customer officer at Severn Trent Water.
In her current role, Bentley is responsible for domestic retail and network operations as well as group technology and transformation. She will join Thames Water this autumn.
Announcing her appointment, Thames Water chairman Ian Marchant, who has been acting as CEO during the drawn out recruitment process, said: "Our board has conducted a thorough search to find the best candidate to fill this important role, and we're delighted to have secured someone of Sarah's calibre. Her natural ability to inspire and motivate customer-facing teams will ensure that our collective focus is always on delivering for our customers regardless of the circumstances we face, not least those we're all experiencing today."
Marchant added that Bentley has "invaluable" experience f the UK water sector and "an outstanding ability to innovate and meet customer needs in a regulated environment."
On accepting her new role, Bentley first of all paid tribute to the dedication of workers across the UK water and wastewater sector during the coronavirus pandemic. She added she is "delighted to be joining Thames Water, a business that clearly plays an essential role in London and the Thames Valley and which has such a strong sense of public value.
"I look forward to working with the team to deliver a service that delights our customers, create a company where our colleagues are proud to work and build a business that is recognised for making a positive contribution to the communities we serve and the environment around us."
Before her stint at Severn Trent, Bentley was managing director of Accenture's digital business unit in the UK & Ireland, delivering digital transformation programmes to a range of large consumer-facing businesses. Prior to this she worked internationally in a number of roles, including CEO of Datapoint, a private equity-backed company delivering customer relationship management services.
Last year, Thames Water reportedly came close to appointing UK Power Network chef executive Basil Scarsella as its own CEO. However Scarsella withdrew from negotiations citing personal circumstances, according to a Sky News report.