Safety improvements completed at Yorkshire reservoir
Yorkshire Water has finished the main construction phase of a project to make essential safety improvements at Stubden Reservoir in Denholme, West Yorkshire.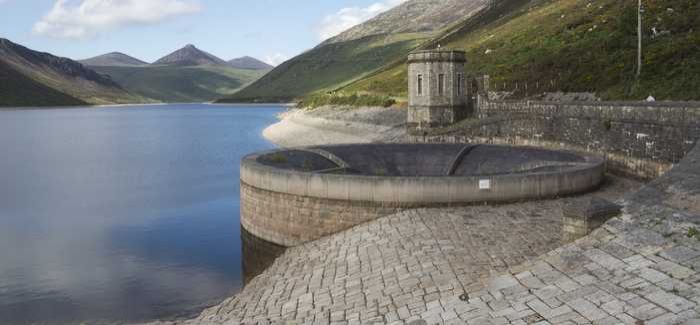 The £1.5M project, started last October, is required to ensure the 145-year-old reservoir continues to meet the standards of the Reservoirs Act 1975. The reservoir's spillway - an overflow structure used to control water flows into the downstream area – is being upgraded to ensure that the overflow continues to effectively protect the reservoir embankment from flood erosion by safely diverting excess flows away from the site.

Engineering specialists, Mott MacDonald Bentley (MMB), are carrying out the work on behalf of Yorkshire Water.
The main construction works have now been completed, a few months ahead of schedule. The team are now working on grouting and pointing of the existing wave wall and upgrading the existing scour pipe which is at the lower end of the spillway. The scour pipe provides an additional drawdown (emptying) facility in case of an emergency.
Dave Ellis, Yorkshire Water project manager, says: "We'd like to thank local residents for their continued patience during this essential safety project. "We hope that residents and visitors will bear with us, as this work will ensure the safety of the reservoir."

Stubden reservoir was constructed between 1872 and 1878 and is retained by an earth filled embankment with a clay core approximately 19 meters in height, and approximately 200 meters in length. The reservoir has the capacity of 451,000 cubic meters which is the equivalent to 180 Olympic sizes swimming pools. It has a surface area of 41,000 square meters.
Stubden reservoir is one of the sources of raw water for Chellow Heights water treatment works, where it is treated and put into supply. The treatment works provides clean water to every home in Bradford along with surrounding towns and villages including parts of Mirfield, Morley and Brighouse.