Safer system secures chemical piping for UU
North-west water company United Utilities required a pipework system that could safely transport sodium hypochloride for its chlorination process at Rivington water treatment works (WTW) in Lancashire. The works was undergoing an upgrade which included replacing the existing pumps and tasked contractor Byzak with installing a reliable pipework solution to feed the new pumps.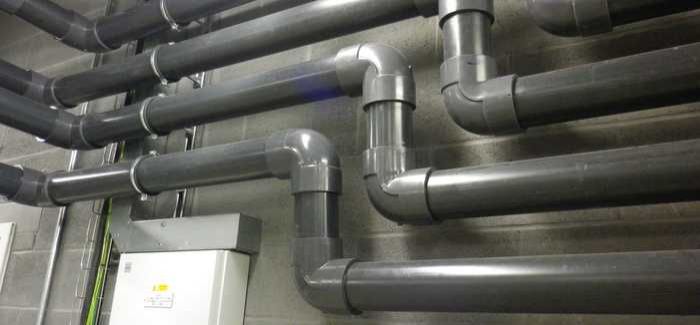 Dual-containment chemical piping system installed at Rivington water treatment works
Durapipe's dual-contained pipework system, Durapipe Guardian, was chosen and has been installed as part of the refurbishment. The pipework was needed to transport sodium hypochloride from the bulk storage tanks to each of the seven new pumps.
The pipework was being installed in the ceiling voids of the plant so, due to the nature of the chemicals being carried, it was vital that the system was dual-contained to prevent any potential leakages spilling out into the plant and endangering unprotected workers. Durapipe said Byzak opted for Durapipe Guardian system due to its chemical resistance properties and ease of installation.
David Fielding, from Byzak, said: "Sourcing a reliable secondary containment system was imperative for this project to ensure the health and safety of those working at the plant. When we began searching for dual-contained pipework systems, we looked at a number of options on the market.
"Durapipe Guardian was the leading product in terms of performance capabilities and installation properties." 
Incorporating a patented Centralok system, Durapipe said its Guardian pipe is the only dual-containment system which provides a solid inner pipe fitting. The company said that the inner pipe is in a fixed position and can be easily jointed, compared with alternative dual-containment products where the inner section moves freely.