Robotic swans used to measure water quality in Singaporean reservoirs
Robotic swans are to be introduced to five reservoirs across Singapore to measure raw water quality.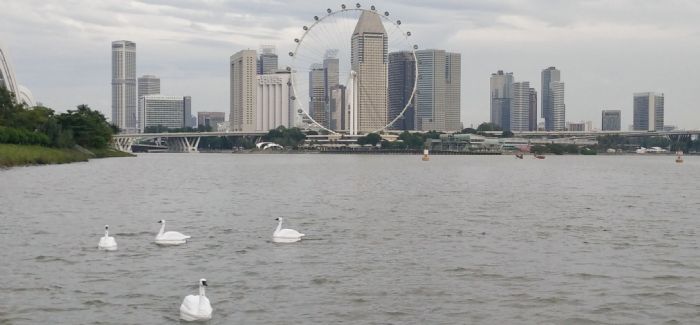 PUB, Singapore's national water agency, said the SWAN (Smart Water Assessment Network) devices would be introduced after having been successfully tested in 2016.
The robotic swans – designed to blend into their environment – serve three main functions, providing monitoring and water quality data in real-time as well as collecting water quality samples and capturing photos of the water surface.
A statement from the water agency read: "PUB is always on the lookout for technological solutions to monitor raw water more efficiently and more expansively. The Smart Water Assessment Network, or SWAN in short, is one of the technological solutions we adopt that automates the monitoring of raw water quality in real-time and provides spatial and temporal data, even in inaccessible locations. 
"Jointly developed by PUB, the National University of Singapore's (NUS) Environmental Research Institute and the Tropical Marine Science Institute, the SWAN is an autonomous robotic platform that conducts real-time water quality monitoring. 
"Designed to resemble life-sized swans, the SWAN can be deployed to serve as a team of sensing nodes that provide good spatial coverage, while remaining aesthetically pleasing and blending naturally with the surroundings.
"Other key benefits of the SWAN include the ability to provide continuous real-time water quality monitoring with better spatial-temporal resolution. The SWAN also helps PUB better understand the conditions in a reservoir and enhances response time to emerging events at the deployed locations."
The SWAN concept has been under consideration since 2010, with testing beginning in 2014.