River Dearne moves towards the fast lane
Yorkshire Water, the EA, and other Ecologists, land managers and other stakeholders have been checking out the progress of an innovative habitat improvement project on a section of the River Dearne. The project, now four years in, involves digging a new channel to allow a faster flowing water course through this landscape, reclaimed from the old pit spoil and landfill sites.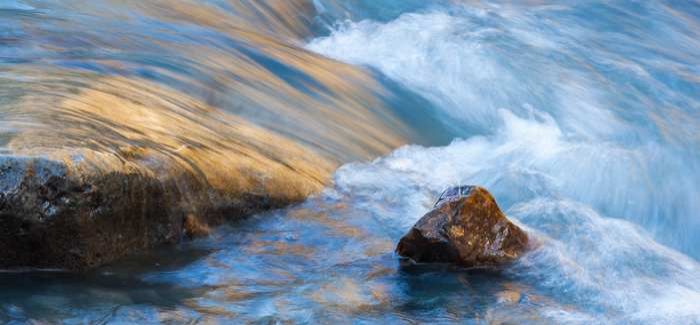 The scheme addresses both water quality issues and creating greater river habitat diversity
The river restoration project, Yorkshire Water's first, could revolutionise the way the water industry approaches meeting river water quality standards if it proves a success. Yorkshire Water is collecting four years' worth of data, both before and after the scheme, in a bid to assess its impact and use as a tool to address poor water quality.
Dr Kathryn Turner, Yorkshire Water technical lead, said: "Following years of investment by water companies to bring main river waters up to European standards, Yorkshire Water are now trailing innovative types of habitat restoration to see if a more natural approach can improve water quality in small post-industrial streams like Cudworth Dyke near Barnsley. This project will breathe new life in to the waters on site and create a home for many freshwater plants and animals such as fish and newts." 
Anthony Downing, environment officer for Don and Rother Water and Land Team, said: "The design of this particular scheme works with natural processes to both address water quality problems and create greater diversity of river habitat which will be of benefit to plant and animal species. 
"We have been delighted to be part of this project, which not only has provided a good model for partnership working and water quality improvements, but hopefully it will also provide a sound evidence base to support future projects addressing water quality problems around water company discharges."
RSPB project manager Pete Wall said: "Rabbit Ings falls into the boundary of the Dearne Valley Green Heart Nature Improvement Area, one of only 12 in the country designated by Defra in 2012. We are delighted to be a part of the project, helping Yorkshire Water to improve the local environment for wildlife, creating a better place for people to live and work."