Retention gap to cost engineering sector £9.5bn
The engineering sector could face up to a £9.5bn retention gap over the next decade, new analysis by the Association for Consultancy & Engineering (ACE) and EngTechNow has warned.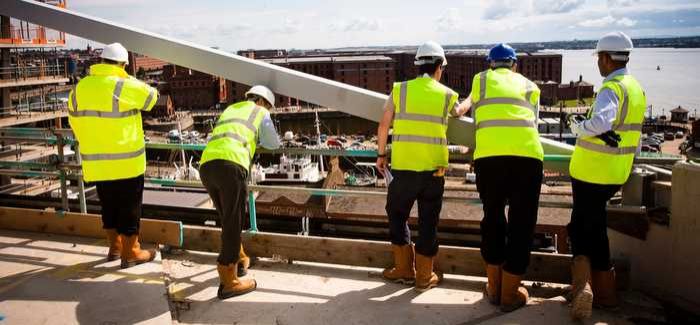 According to the study, called The Retention Gap: What It Is and How to Tackle It, productivity lost through handover activities and new staff getting up to speed amounts to £5,128 for engineers, and £4,908 for senior technicians. The gap is lower when replacement happens at a more junior level. For junior and graduate engineers it is £2,912 and for technicians and trainees it amounts to £2,820, providing a route to cutting the productivity loss by promoting from within.
Combined, this loss in productivity across all levels of the engineering sector could amount to a loss of £9.5bn over the next ten years.
The report includes a three point plan aimed at reducing the productivity cost of recruitment. The recommendations are:
Have staff in place who are already prepared for promotion so the need for recruitment can be pushed down to more junior positions
By hiring proven professionals who fit their corporate culture, companies can reduce the risk of hiring someone who does not work out
The ability to move technicians and engineers seamlessly between parts of the business can put significant control of replacement in the hands of an employer
Dr Nelson Ogunshakin OBE, chief executive officer of ACE, said: "There are an estimated 1.8million engineering roles to fill over a ten-year period and our figures demonstrate why industry must benchmark itself and adopt best practice. Engineering talent is responsible for delivering so much of our economy, and for achieving so much of government ambitions for the future, that we need to find every opportunity to improve the way we work. Government's recent publication on UK's productivity rate confirms an urgent need to match, or improve on, our European and USA colleagues in order to maintain UK international competitiveness.  Industry's positive response to mitigate or minimise the cost of retention gap will go a long way towards improving productivity."
Blane Judd, chief executive of EngTechNow, said: "The case for preparing a bank of promotion-ready staff – not just within specialisms but for promotions that cross into new disciplines, is unambiguous. Our report highlights some of the best practice underway at industry-leading employers. Applying those lessons across engineering has the potential to save taxpayers and clients billions of pounds – making the UK more globally competitive."