Retail business collapse leaves customers in debt
The collapse of a water management company has left homes and businesses owing millions of pounds to utilities. Smartsource Water, which is based in Reading, promised customers it could reduce their water bills by more than 8% and freeze prices for four years.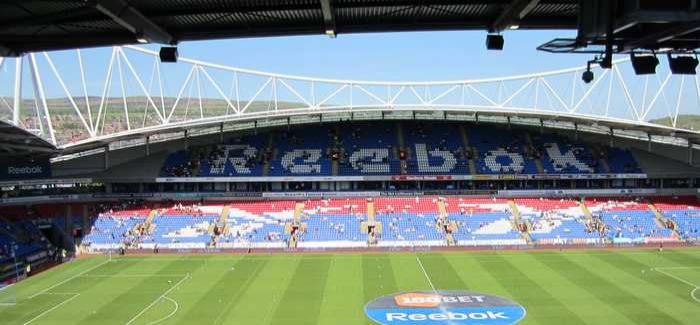 Bolton Wanderers Football Club is believed to have been a customer of Smartsource Water. Image: John Naylor
However, on September 30, it went into liquidation having failed to pay the water companies, leaving customers in arrears. Among the affected water companies are Severn Trent Water (STW) and United Utilities.
A spokesman for Severn Trent said: "We believe that less than 200 of our 4.2 million customers were using Smartsource. We are sensitive to its impact, however, and are working with them to provide help if it is needed and each case will be different."
A United Utilities spokesman said: "We are aware of the situation that Smartsource customers now find themselves in and we're sympathetic. However, Smartsource customers are liable to pay any outstanding charges on their accounts even if they have paid money to Smartsource which it has not passed on to water companies. We are in the process of writing to all our customers who had signed up with Smartsource, and we will be discussing manageable payment arrangements with them."
Smartsource Water, the trading name for Smartsource Drainage & Water Reports, was founded in 2008 by former Thames Water executive Maureen Murphy and Peter Kaye.
One Smartsource customer who signed up in August 2011 told BBC Radio 4's Money Box programme: "The first I heard about it was the account being in arrears and in the hands of debt collectors. I've accumulated £360 worth of arrears which I have to pay off almost immediately.
"At no point did they tell me and at no point was I told by my water company."
Manchester brewery JW Lees discovered its unpaid water bill amounted to £58,000 and pursued Smartsource for the debt, resulting in the winding up order. The company's lawyers estimate that unsecured creditors are owed around £4M.
The BBC reports that Bolton Wanderers Football Club is believed to be one of a number of businesses signed up for the scheme, which also included a care home that was threatened with disconnection.
The Consumer Council for Water, which is helping affected customers to come to an arrangement with their utility, said customers should be aware of the risks of having their water bills managed by a specialist firm.
Andrew White, senior policy manager, said: "If you take on a service where you make payments through a third party, there's a real need to be aware of the risks involved; that if those payments are not passed on to the water company, you could still be held liable for those."
Other victims include "agents" for Smartsource who did not receive their introduction fees due to "cash flow" problems at the business. The company is now in the hands of the official receiver, Reading-based G Rogers.