Report reveals 'yawning gap' over the water firms' environmental plans
The water companies' environmental plans reveal "a yawning gap" between the best and worst performers in England and Wales, a new report published today by the Blueprint for Water coalition has revealed.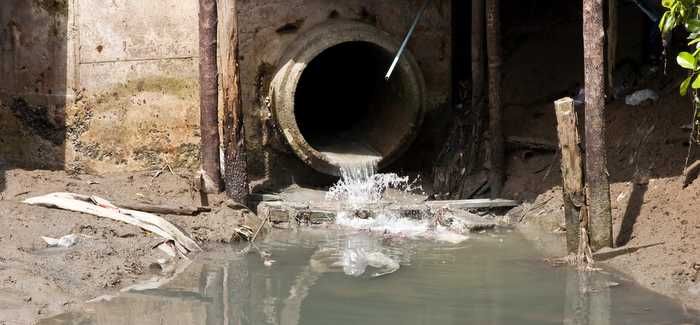 The report uses a traffic light system to rate the water companies plans across ten environmental areas, including stopping raw sewage discharge into rivers
According to the report, water companies need to show leadership on the environment and open their industry to scrutiny, to prove they are meeting their customers' demands to look after rivers, streams and beaches.
The report rates the new five-year plans from the 21 water companies in England and Wales using a traffic light system across ten environmental areas: from plans to tackle damage from water extraction, to those stopping raw sewage discharge into rivers and onto beaches.
The Blueprint for Water coalition, which includes WWF-UK, the RSPB and the Marine Conservation Society, said it had found that three companies' plans show real ambition, but no company is planning what they regard to be 'good' progress across all ten areas.
Topline messages from the report are as follows:
At the top of the ranking are three companies whose plans include good progress across 90% of areas: Affinity Water, United Utilities and Wessex Water
At bottom are six companies (Bournemouth, Cambridge, South Staffs, Essex and Suffolk, Dee Valley and Sutton and East Surrey Water), whose plans include good progress in less than a third of areas
Just a fifth have plans that make good progress to price water fairly through use of water meters and tariffs to protect lower income households and encourage water efficiency
Less than half of companies (45%) include good plans to keep our rivers flowing by reducing damaging abstraction licences and managing their operations to minimise the water they take from the most environmentally vulnerable sources
60% are making sufficient progress with plans to deal with surface-water flooding, including making use of Sustainable Drainage Systems
Less than two thirds (60%) are making sufficient plans to tackle water waste (including through encouraging water efficiency and tackling leakage)
Rose O'Neill, freshwater programme manager at WWF-UK, said: "While many water companies have some really laudable environmental plans, there is very little evidence in the public domain to show whether or not they are achieving their goals. Anyone trying to get a clear view of how well they are performing on the environment will be looking into muddy waters at best.
"And even with a clear steer from the regulator on public engagement – as was the case with these business plans – there were cases with seven companies where we could not quite tell what was going on. We need full transparency and proper public scrutiny so that everyone knows what their water bills are paying for, and so water companies can be held to account."
Phil Burston, senior water policy officer at the RSPB, said: "Our assessment shows the industry is doing more than ever before to address its impact on the water environment and is leading the way compared to other sectors. But with just a quarter of our rivers, streams and coastal water bodies in good ecological health, it's clear that there's a huge amount still to be done. While water companies can continue to improve their performance, other sectors need to step up and we need to see stronger leadership from the Government, as well as company boardrooms, to ensure this happens."
The Blueprint for Water has called on Ofwat and the water companies to consider this assessment as the business plans are finalised over 2014 to ensure that they fully deliver for customers and the environment.