Report highlights beach sewage spills
Surfers Against Sewage (SAS) have released a report which shows that beaches in England and Wales were polluted by more than 1,700 spills of sewage in 2019.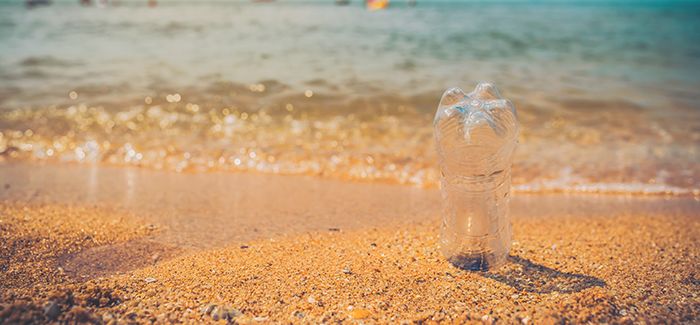 The charity has tracked and reported on 1,784 sewage pollution events along the UK coastline in 2019. Based on precautionary health recommendations, which advise against bathing for up to 48 hours after a sewage pollution event, this equates to an estimated 10% of bathing days lost to sewage discharges.
This year Southern Water received record fines of £126 million for serious failures in their sewage treatment works and for deliberately misreporting its water quality performance. Despite these record fines, the report states that Southern Water was still responsible for the most sewage pollution events in 2019, with 571 reported sewage pollution events.
Hugo Tagholm, CEO of Surfers Against Sewage, said: "Damning evidence has emerged this year showing just how prevalent sewage pollution impacts are along our coastline and rivers. We have been campaigning for almost thirty years on this issue, with some great successes and progress in that time. However, the spectre of sewage pollution seems to be returning and the time for more radical action to protect our ocean, waterways and water users has come. Water companies must put the health of planet and people before the interests of shareholders."
Trade assocaition Water UK has hit back over the claims. 
A spokesperson said: "It's wrong to say these are 'sewage and stormwater pollution incidents'. They're actually an important protection against people's homes and workplaces being flooded with sewage during heavy rainstorms, and they're officially permitted by the Environment Agency for that very reason. Actual pollution incidences from overflows are a tiny fraction of the figure in the report, and they have fallen consistently in recent years – for instance, there were only two serious pollution incidents related to overflows in the whole of England last year. There is already a substantial amount of monitoring of Combined Sewer Overflows (CSOs) taking place, with more than 10,000 monitors installed by the water industry by last March with the rest being put in place over the coming year."
SAS is calling for radical action and investment to ensure that oceans and rivers thrive with life, and water quality is improved for people's health, wellbeing and enjoyment.
The charity wants to see:
Year round real-time water quality data for all coastal and riverine areas used for recreation and wellbeing.
A 75% reduction in sewage discharged into rivers and seas by 2030, with a complete cessation of effluent discharged into areas used for recreation.
As the UK leaves the European Union, SAS is calling for water quality legislation and enforcement to be strengthened to maintain and improve water quality standards and to end sewage emissions around the UK.