Renationalisation plans 'ignore water sector's achievements'
Proposals in the Labour Party manifesto to renationalise the water sector do not take account of what water companies have achieved under private ownership in the last two and a half decades, Water UK has said.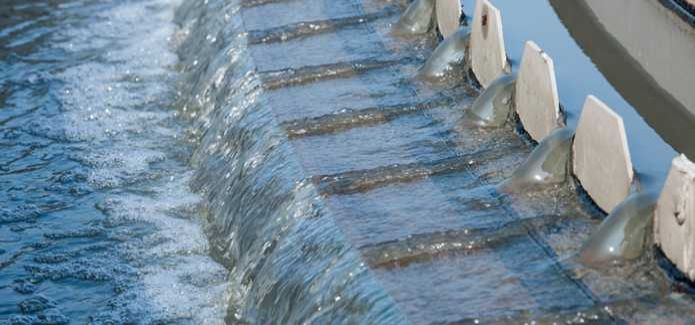 Labour's manifesto, launched on Tuesday, promised to create nine new public bodies to run the water and sewage system in England. By ending the practice of paying dividends to shareholders, bills would be reduced by around £100 a year per household, the party has claimed.
However, responding to the announcement, Michael Roberts, Chief Executive of Water UK, said: "The Labour Party manifesto does not do justice to the water industry's record following privatisation.
"Since 1990, the water industry has invested over £130 billion in better services. The quality of bathing and drinking water is up, and customer satisfaction with water and sewerage services is over 90%. Access to private capital and other sources of funding, repaid through dividends and interest payments, has been key to that record of success.
"Working closely with their customers and overseen by independent regulators, water companies are currently delivering a five-year programme which by 2020 will see a further £44 billion invested in improvements and a 5% real-terms average drop in prices. All water companies have schemes in place to help those struggling with their bills."
Speaking to WWT's sister publication Utility Week, Wessex Water chief executive Colin Skellett echoed this and pointed to Ofwat figures that showed that water bills would be 30 per cent (or £120 per household) higher by now if the industry had remained under public ownership.
"The Labour Party appear to have forgotten that the original reason for privatisation was that the public sector had been unable to deliver the required investment for many years," said Skellett. He said that, at the time of privatisation, the UK was the "dirty man of Europe", with below-standard drinking water quality, poor bathing water quality and polluted rivers.
"As a result of privatisation, more than £130 billion of private capital has been invested resulting in clean beaches, renewed water and sewerage infrastructure and drinking water quality that is among the highest in the world."
While it is not clear which method would be used to bring the water sector back under public ownership should Labour win the election, shadow chancellor John McDonell has suggested that government bonds could be given to water company owners in exchange for shares.