Reduced water use helps Wyke Farms get a Carbon Trust triple
Independent cheese producer and milk processor Wyke Farms has achieved triple certification to the Carbon Trust Standard (CTS) for improving environmental performance in carbon emissions, water use and waste. Wyke Farms is the first dairy firm in the UK to hold all three certifications at the same time.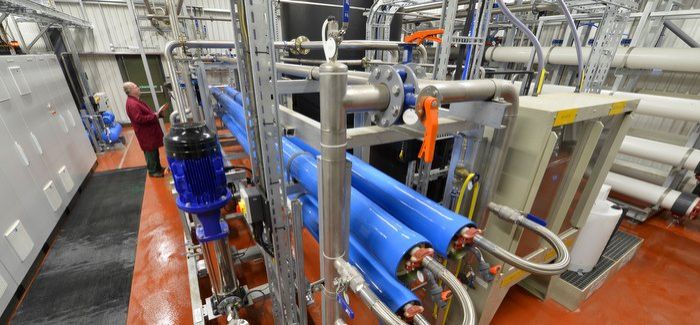 The Carbon Trust Standard is an independent certification of an organisation's achievements in taking action on environmental impacts and tackling climate change. To achieve the triple certification Wyke Farms was able to demonstrate reductions in CO2 emissions, water use and total waste output. A qualitative assessment also looked at the systems put in place under the 100% Green framework, which found that the company's environmental management processes were sufficiently strong to meet the requirements of the Standard.
Darran Messem, managing director of Certification at the Carbon Trust, said, "Wyke Farms has been at the forefront of sustainability in farming and dairy for many years. Becoming the first UK dairy company to achieve the Carbon Trust Standards for carbon, water and waste underlines the company's commitment to the environment. The challenges of the dairy industry have been widely publicised in recent years, but Wyke Farms' has demonstrated how business performance and environmental management can be combined to create a more sustainable business model."
The company launched its long-term sustainability plan, 100% Green, in 2013. The four pillars of which are:
Green farming and ecology
Waste
Water
Carbon emissions
Wyke Farms managing director Rich Clothier said: "To achieve the Carbon Trust triple standard is fantastic recognition for the hard work put in by the team at Wyke and provides further endorsement that we are working across a number of areas to make our business provide a net positive impact. I believe that it should be the ambition of all businesses that the natural world and society should be better off with industry than without it".