Record number of farmers bid for UU cover crop funding
A record number of Cheshire farmers have bid for funding from United Utilities to grow cover crops over winter and help protect water quality.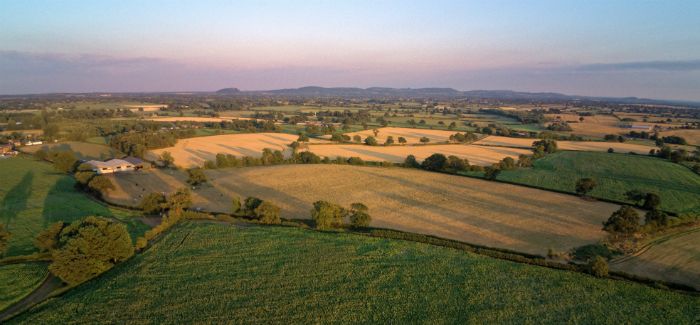 The reverse auction involved farmers in Cheshire
The online reverse auction allowed farmers, who farm land over important water storage aquifers, to bid for the price they wanted United Utilities to pay them to grow the cover crops based on their price per hectare and the resulting nitrogen saving.
This year 50 fields totalling 246 hectares were entered into the auction, run by online platform Entrade, with the value of bids totalling close to £30,000, up from £20,000 last year.
Barley, oats, oil radish, turnip rape and mustard are among the crops farmers bid to grow help take up nitrates remaining in the soil after the summer harvest and prevent them from leaching into the groundwater over winter and affecting water quality.
Last year around 12 per cent of eligible farmers took part in the auction and successfully bid to grow cover crops and save a total of 7,500 kilograms of nitrogen. This year saw an increase of 56 per cent in the number of fields entered and a 30 per cent rise in the total amount of nitrogen that will be saved this winter.
Cover crops also benefit farmers by cutting fertiliser costs, reducing the need for herbicides and other pesticides, improving yields by enhancing soil health, preventing soil erosion and conserving soil moisture.
A spokesperson for United Utilities said: "Last year's auction was a huge success but this year's has been even better. We're absolutely delighted that so many farmers in our seven safeguard zones have decided to take part. We're looking forward to working with them to help them improve their land quality and save money while at the same time helping to improve raw water quality."
Meanwhile, United Utilities is undertaking an innovative under-sowing maize trial within a nitrate-sensitive water catchment zone near Delamere.
The trial, which will run from May 2018 until April 2019, is being funded by United Utilities and run by land and property specialist Rostons together with agricultural consultant Paul Sweeney Agronomy.
It has been designed to test the viability of under-sowing maize with grass and its effects on nitrate loss, soil erosion, surface runoff, ground water quality and crop yields.
The trial is being run on 30 plots over 90 acres and consists of 10 individual plot treatments featuring different methods for growing forage maize featuring:
The technique of under-sowing the crop with different grass species at different times
The use of a nitrification inhibitor to reduce nitrate loss
Establishing ground-cover 'catch crops' post-harvest
United Utilities' southern catchment manager, Dr Kate Snow, said: "In addition to nitrate loss, other environmental and water quality issues are associated with late harvesting of maize into the autumn. The bare soil, left exposed over winter, can lead to soil erosion, phosphorus loss and soil sediment loss into local rivers and streams."
This trial seeks to evidence the nitrate losses from maize growing combined with the potential economic benefits that growing the crop in an environmentally sustainable way can bring due to reduced fertiliser bills and improved soil health.
It will test the principle of under-sowing maize with grass – the technique of establishing a 'nurse crop' of grass during the maize establishment period which is considered to be a valuable method for providing a post-harvest 'mop' to reduce nitrate loss through the soil profile. This technique should have additional benefits over reduced nitrate loss in terms of reduced soil erosion and phosphorus loss.
The trials aims include:
To capture relevant data on nitrate loss from different methods of growing forage maize
To demonstrate the practical effects of new growing methods, principally under-sowing with grass, on both the commercial viability of forage maize and the environmental benefit of reduced nitrate loss
To offer insight into the secondary effects and environmental benefits that under-sowing with grass also has on reducing soil erosion, phosphorus loss, soil sediment loss and improving soil health