Raw sewage still discharging in 43 areas of Ireland, EPA report reveals
The Environment Protection Agency (EPA) said significant funding is needed for wastewater treatment in Ireland, as its latest report revealed that raw sewage is still discharging into waterways in 43 areas and that planned delivery of treatment plants at half of these have been delayed by almost two years.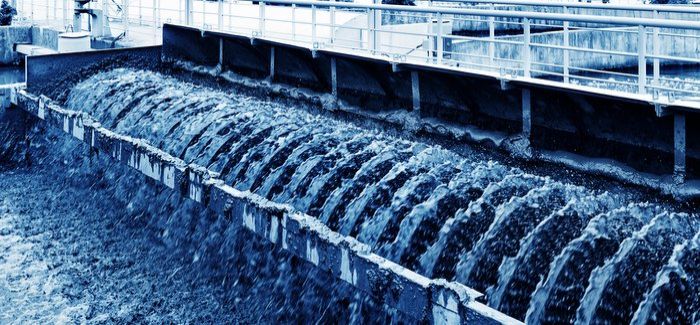 The new report on Urban Wastewater Treatment in 2015 shows that a substantial and sustained increase in investment in public wastewater treatment infrastructure is needed to eliminate discharges of raw sewage, comply with European Union treatment standards and protect the environment and public health from the adverse effects of wastewater discharges.
The EPA said priorities for resources to be targeted at include:
29 large towns and cities fail to meet mandatory EU wastewater treatment standards.  The final EU deadline for the provision of such treatment was 2005
43 areas are still discharging raw sewage
13 collection networks require significant upgrades to meet EU standards and prevent the loss of waste water into the environment
Wastewater discharges contributed to poor quality water at six popular beaches including Merrion Strand, Youghal Front Strand and Duncannon 
Wastewater from 45 areas was linked with river pollution, down from 49 in 2013.
16 wastewater schemes require improvements to protect the critically endangered freshwater pearl mussel
According to the report, 142 large towns and cities complied with the mandatory EU wastewater treatment standards during 2015. However, reported annual investment in infrastructure since 2014 has dropped by 40% from the average levels during the previous decade.
Gerard O'Leary, director of the EPA's Office of Environmental Enforcement, said the report demonstrates that Ireland is not spending enough, and not spending quickly enough to deal with the problem. "The pace of resolving wastewater treatment needs to improve. 
"It is not acceptable that the timeframe to eliminate the discharge of raw sewage from over 20 areas has slipped by almost two years. We need to see increased capital investment and improved efficiencies in the delivery of the outstanding infrastructure necessary to protect our rivers, lakes and coastal waters and for a more sustainable quality of life."
Other key findings in the report include:
Just 25% of wastewater discharged into nutrient sensitive areas from large towns and cities complied with nutrient quality standards, compared to the EU average of 88%
1 in 5 long-term incidents were attributed to operation and maintenance issues
EPA audits identified 29 sites with no operation and maintenance programme. This is a key tool to ensure the correct operation of treatment infrastructure
The discharge of raw sewage from Ardmore, Dunmore East and Ballylongford ceased in 2015 and these areas are now served by modern treatment plants.
David Flynn, programme manager of the EPA's Office of Environmental Enforcement, said: "EPA analysis has found that better operational practices should resolve issues at one fifth of poorly-performing plants. Irish Water needs to improve the performance of these plants to get the most from the existing infrastructure."