Rainwater run-off was root cause of crypto contamination, says UU
United Utilities (UU) has stated that rainwater running off agricultural land grazed by livestock was the cause of the cryptosporidium contamination that affected the water supply for more than 300,000 homes and businesses in Lancashire in August 2015.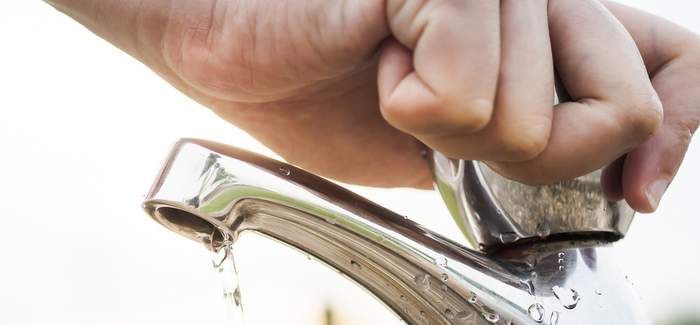 Lawyers acting for the company told Preston Crown Court that a small amount of the rainwater was able to enter an underground treated water tank through a joint in the structure. Despite regular inspections in line with industry best practice, it is likely the joint was affected by small ground movements in the tank structure over time. This, coupled with severe weather and significant rainfall on July 27, led to rainwater run-off entering the underground storage tank at Barnacre, five miles from Franklaw Water Treatment Works.
The revelation came as the court hearing into the incident concluded with United Utilities being fined £300,000. The company also agreed to £150,000 additional costs.
On July 19, 2017, UU pleaded guilty to the supply of water unfit for human consumption in a case brought against it by the Drinking Water Inspectorate (DWI) under Section 70 of the Water Industry Act 1991 (as amended).
The incident came about following problems with work by UU to repair a leak in a major aqueduct that supplies water from Franklaw WTW. A planned change in operations allowed the entry of contaminated water to the treatment process. This contaminated water came from a service reservoir whose condition allowed the ingress of water containing cryptosporidium.
Marcus Rink, chief inspector of Drinking Water, said: "This prosecution was brought about because the company failed to follow nationally recognised and published good practice in assessing the risks of returning stored water to critical stages within the treatment works and to take appropriate and rapid action to protect consumers when the contamination was known."
Since the incident, UU  has enhanced its risk management processes at treatment works, tested supplies in all 364 water storage tanks across the North-west, all of which are free of cryptosporidium, and introduced more rigorous structural inspections for storage tanks. In addition, the company has installed state-of-the-art ultraviolet (UV) treatment at its Franklaw site, providing an additional line of defence in the improbable event that the crypto bug ever found its way into supply in the future.
Steve Mogford, UU chief executive, said: "We are very sorry for the impact this had on our customers. I know from first-hand the inconvenience this incident caused, having lived in Lancashire for 40 years. We have learned valuable lessons from what happened and have put technology and processes in place to guard against a repeat of this type of incident. United Utilities is now a leading company in terms of resilience to cryptosporidium.
"Public safety is always our primary concern and customers can be reassured that the North West's drinking water is of an extremely high quality. Incidents of the kind that affected Lancashire in summer 2015 are thankfully extremely rare. The fact that we spotted the bug quickly, through our routine sampling, and immediately issued precautionary advice, minimised the risk of any customer falling ill."