Qatar Olympic Committee joins British Water visit
The Olympic Committee in Qatar is just one of the participants in a packed schedule for British Water's return trip to the region. Following the success of the 2012 business visit to Qatar and Oman, when a number of UK companies secured contracts, British Water is setting sail again.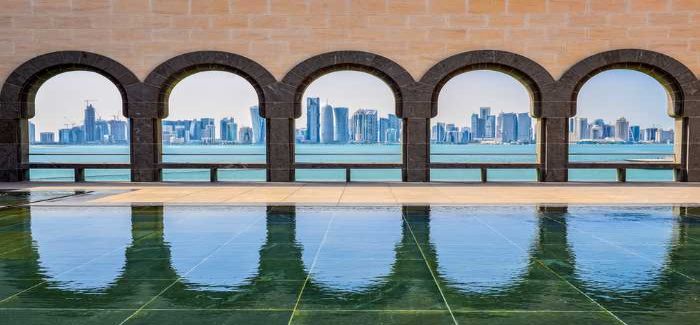 View from the museum, Doha, Qatar: British Water builds on the success of its 2012 trip to the Middle East
"The markets offer significant opportunities to UK companies," said the trade organisation. "This visit is for all companies in the supply chain of the UK water and wastewater industry and will enable participants to present their company to business contacts in Qatar and Oman.
"The programme will include meetings with leading contractors, consultants and government departments responsible for water, wastewater and desalination projects and other key organisations.
"UK delegates will therefore be able to identify specific projects and routes to market as well as gather up-to-date market intelligence. UK companies secured contracts as a result of their participation in the 2012 Qatar and Oman visit."
Participants also include the Ministry for Environment, the Public Authority for Electricity & Power, Oman Power & Water Procurement, the Qatar Green Building Council and a number of local contractors. Companies will have the opportunity to deliver a short elevator pitch.
Click here for more details.