Pump fault causes sewage discharge in Hampshire
Exceptional rainfall may have contributed to pump failure at a Southern Water site in Hampshire, says the utility. Untreated sewage entered a tributary of the River Itchen at Bambridge near Eastleigh after "operational problems" at a pumping station.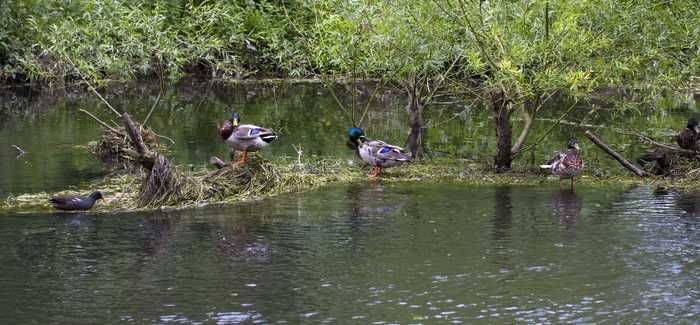 Ducks rest on debris washed down the River Itchen in Hampshire. Image: Paul Robinson
An Environment Agency (EA) spokesperson said: "The problems have been caused recently by an electrical fault tripping the pumps out. This has been exacerbated by the wet weather."
Southern Water said the site is fully operational again, but that small amounts of diluted sewage had escaped into the nearby watercourse. The company said ammonia levels in samples taken from the watercourse were "very low" and it is investigating the cause of the incident.
The EA said officers had already visited the site to "ensure that there is no damage to the environment". The environmental regulator said it was monitoring the situation and was "working closely" with Southern Water to resolve the issue.
Southern Water removes wastewater from properties in Otterbourne and Brambridge, carrying them to a pumping station in Brambridge where they are pushed forward by electric pumps to a treatment works where the flows are usually treated before being safely returned to the environment.
A Southern Water spokesman said: "We have identified some operational problems at the pumping station in Brambridge, which, regrettably, has resulted in some wastewater entering a tributary of the River Itchen via a manhole. Our initial investigations show that the pumps may not have been operating as they should at all times which has caused some wastewater to overflow from the manhole.
"The recent exceptional rainfall may have affected the pumps, but we cannot confirm this until our investigation is complete. Ammonia levels in samples taken from the watercourse are very low which indicate that the wastewater which left the manhole was highly dilute or only small amounts escaped."