Public urged to cut water use amid heatwave
A number of water companies across the UK and Ireland have urged customers to conserve water amid the prolonged spell of warm weather.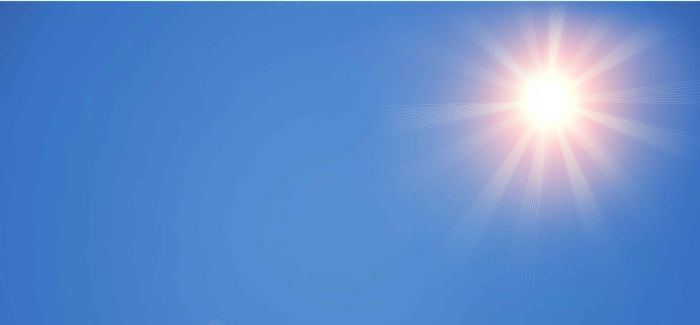 United Utilities said its region's 3 million households and 200,000 businesses had used 1,958 million litres on 26 June – 200 million litres more than usual and the largest amount recorded in recent memory – and warned that was expected to increase.
Dr Martin Padley, United Utilities' director of water and scientific services, said: "While our reservoirs are still more than three quarters full, as you'd expect, all this activity means we are sensibly putting well-rehearsed procedures in place to preserve water wherever we can and we would encourage others to do the same by reducing waste. It's easy to do and could even save energy and money."
Severn Trent, meanwhile, said it had also seen a huge increase in demand with the region basking in the hottest June for 40 years.
The company's reservoirs remain well stocked but Severn Trent water efficiency expert Doug Clarke said: "We need people to think about how they're using water – using a sprinkler might green up your lawn but that water would be better used for drinking or washing.
"We're going to continue producing as much water as we can – and yesterday [27 June] we produced a whopping 300 million more litres than we'd normally expect to – but our pipes are can only carry so much water, and that's why we just need people to think long and hard about their water usage while this hot weather continues."
An Affinity Water spokesperson said: "We usually supply on average 900 million litres of water each day to 3.6 million people and we have had to significantly increase this to meet demand due to the hot weather.
"This demand is averaging at 1.2 billion litres of water per day, but at times this has peaked to 1.6 billion litres of water in a single day.
"We are asking all customers to use water wisely, to reduce the demand on our network."
Essex & Suffolk Water said it has seen an increase in demand in recent days, peaking at 25 per cent above expected levels.
Martin Lunn, head of technical strategy, said: "Our water supplies remain healthy at this time, and we are keeping a close eye on this as the warm weather continues. We have seen an increase in demand over the past week, so as always we're asking customers to use water wisely to help us manage supplies."
Anglian Water and Southern Water also reported a substantial increase in demand and promoted water efficiency measures on their social media accounts.
Water UK said: "Thanks to above average rainfall in spring this year, water levels across the UK are in a healthy position – Britain is not facing a drought. However, it's always good to use water wisely – especially when there are high levels of demand which can have an impact on water pressure levels.
"During the current heatwave water companies are seeing record levels of demand for water, with billions more litres of water being supplied across the UK due to huge spikes in demand for water at peak times during the mornings and evenings. During these peaks, water is often being used by customers as fast as it's been put into the system. That means customers in some areas may notice a drop in their water pressure unless people make some simple changes to the way they use water."
Irish Water, meanwhile, said it had seen levels in rivers and lakes drop significantly due to increased demand and extreme weather conditions.
Some areas in Athlone, Kilkenny and north Dublin have experienced outages and restrictions already while areas in Donegal and Mullingar have been identified as being at risk.
Irish Water's corporate affairs manager, Kate Gannon, said: "If demand does not decrease we will start to see homes and businesses on the edge of the network in the Greater Dublin Area experience shortages, as happened in Skerries in recent weeks. The longer this continues, the more people will be at risk of shortages and outages."