Pub company fined £150,000 for polluting watercourse
A pub company has been fined £150,000 after its sewage treatment works polluted a nearby watercourse in Teesside.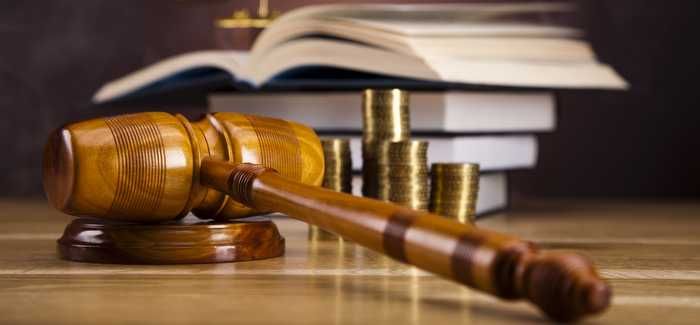 Spirit Pub Company Ltd, which runs the Cross Keys Inn pub and hotel at Middlesbrough Road in Guisborough, was prosecuted by the Environment Agency after investigations revealed that sewage was not being treated effectively before being discharged.
The inn has an environmental permit which exists to allow the hotel to discharge treated sewage effluent into a stream. The permit contains conditions to ensure the stream is protected from environmental harm.
Last year a brown, foamy effluent was seen running into the stream, which is a tributary of the River Leven, and there were solid waste particles present in the water and around the outfall.
Representatives of the company appeared at Teesside Magistrates' Court on Friday 25 September, where they pleaded guilty and were sentenced for two charges of breaching conditions of the permit and one charge of not sufficiently maintaining the sewage treatment works.
The company was fined £50,000 for each of the three offences, and has to pay costs of £4,596 and a victim surcharge of £120 – a total of £154,716.
David Bradley, prosecuting for the Environment Agency, told the court the brown effluent was seen in the water on 21 April 2014.
Samples were taken and the hotel was advised to take immediate action to stop the discharge, but a revisit on 24 April 2014 saw the same brown effluent going into the water from the outfall.
Analysis of the samples showed that the discharge significantly exceeded permit limits for suspended solids and biochemical oxygen demand. This had a negative impact on the water quality for a distance of almost 720m and the ecology of the stream for 380m.
In addition the pollution posed a risk to livestock which grazed on land alongside the stream.
Investigating officers also saw the hotel's sewage treatment plant was poorly maintained. The treatment works were severely overgrown with giant hogweed, and one of the tanks was full of brown sludge.
In his summing up of the case, David Bradley said that it appeared the sewage treatment works were 'out of sight, out of mind'.
The Environment Agency's Jackie Frank said: "There appears to have been no monitoring of the sewage plant between the three-monthly service visits and no visual checks on the outfall. When our investigations found that the treatment works were discharging inadequately treated sewage into the stream we told the company to take immediate action, but no steps were taken to make any improvements to the situation. There were no proper systems in place to monitor and maintain the performance of the works and their emergency procedures failed."
The court hearing should act as a warning to other operators who have permits for private sewage treatment works to ensure maintenance and checks are carried out, she continued.
"In this case a contractor was employed to service the treatment works, but this does not absolve the operator from being responsible for ensuring permit compliance. Since this incident it does appear the company has taken steps to put in place systems to ensure the proper operation of the facility, including an alarm to alert staff of a fault, and daily checks on the outfall. It's vital that operators of sewage treatment facilities make sure they have such procedures in place and that staff are aware of the importance of making sure works are well maintained and the steps that should be taken in the case of an environmental incident."