Procurement process starts for Thames tunnel's £800M East package
The procurement process for the £800M East package of work to construct London's 25km Thames Tideway Tunnel is now underway, with Thames Water announcing that invitations to tender have been sent out. Final bidders for the East package will be announced in May 2015.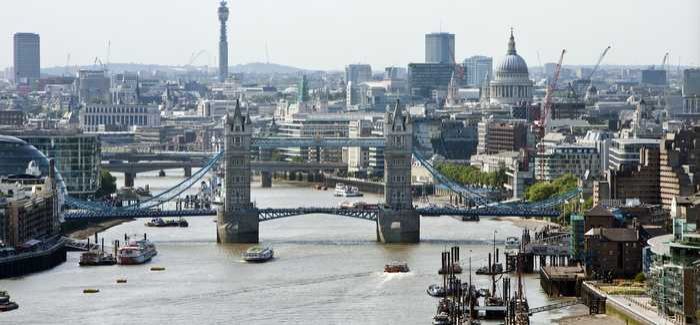 The tunnel will prevent raw sewage from discharging into the River Thames
The invitation to tender for the Central package, worth £600-950M, is expected in April; while the procurement process of the West package began in December.
Mike Gerrard, Thames Tideway Tunnel managing director, said: "The tender process is now well under way and we are confident that our process will ensure competitive bids that will result in the best value for our customers."
The shortlisted companies for the three main works packages are:
East: Bam Nuttall, Balfour Beatty, Morgan Sindall; Bechtel and Strabag; Bouygues Travaux Publics; Costain, Vinci and Bachy; and Hochtief and Murphy
Central: Bam Nuttall, Balfour Beatty and Morgan Sindall; Costain, Vinci and Bachy; Ferrovial Agroman and Laing O'Rourke; and Skanska, Bilfinger and Razel Bec
West: Bam Nuttall, Balfour Beatty and Morgan Sindall: Costain, Vinci and Bachy; Dragados and Samsung; Ferrovial Agroman and Laing O'Rourke
The £2.3B Thames Tideway Tunnel is a major new sewer that will help tackle the problem of overflows from the capital's Victorian sewers and will protect the tidal River Thames from increasing pollution for at least the next 100 years.
"We are building for 22nd Century London to create a cleaner, healthier River Thames. The Thames Tideway Tunnel is needed to tackle the tens of millions of tonnes of raw sewage which discharge into the tidal River Thames every year. The river needs cleaning up and it needs to be cleaned up now."
The Development Consent Application is currently being considered by the Planning Inspectorate and, subject to consent being granted, construction on the project is due to start in 2016. It will involve 24 construction sites across London.