Procurement competition for water ADR service
Water UK will launch a procurement competition to recruit an established provider of alternative dispute resolution (ADR) services 'shortly', head of policy Rob Wesley told WWTOnline.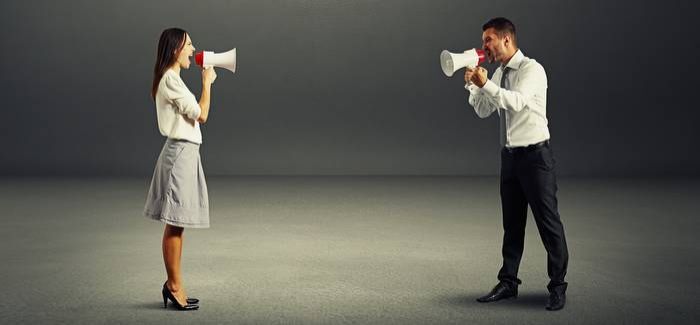 The independent service will resolve disputes when companies and their customers are unable to reach agreement,
The successful applicant will run the independent service to resolve disputes when companies and their customers are unable to reach agreement that is currently being set up by English and Welsh water companies and Water UK, with input from Ofwat and the Consumer Council for Water.
Wesley said: "The aim is for the service to be available to all customers in England and Wales before the end of 2014. We will shortly be carrying out a procurement exercise to find a provider for the independent service. We are also currently putting in place the appropriate governance arrangements to ensure the service is impartial."
According to the industry body: "When things go wrong, customers expect their suppliers to respond to their complaint quickly and fairly. In most cases, that is exactly what happens in the water sector in England and Wales.
Ofwat said development of the dispute resolution scheme has been prompted by an ambition to fill some of the gaps in the existing process, which mean that some complaints go unresolved. Alternative Dispute Resolution bodies deal with those types of complaints in other sectors, and customers deserve to expect the same in water.
The regulator said the companies had been making good progress with complaint handling, but their commitment to ADR would bring further benefits for customers.
The sector provides about 24 million customers with water and wastewater services. At the moment, water companies receive about 150,000 written complaints a year – although this has fallen almost 45% in five years.
Where water companies find themselves unable to settle disputes, CCWater – the consumer representative body – may act as a mediator. Alternatively, Ofwat makes a decision where it has legal powers to do so.
An Ofwat spokesperson told WWTOnline: "We can look at certain cases, but there are many cases where we have no powers to determine a fair outcome."
"A customer can go through a water company's complaints procedure, and to CCWater, but if these processes do not resolve the problem, there is nowhere else for them to go."
In around 800 cases a year a dispute occurs between water companies and customers that cannot be resolved, either remaining deadlocked or ending up in the courts.
The stakeholder partnership is therefore establishing the ADR service. Water UK said: "An independent ADR service would benefit the small number of individual customers that experience distress and expense from having deadlocked disputes. It would also benefit other customers by helping water companies to either avoid similar disputes or handle them more consistently.
"Deadlocked disputes cause a small number of customers extreme distress so it is important these disputes are solved. Also, disputes can contribute to a general loss of trust in the sector among other customers."
Ofwat began talking to water companies about filling this gap in consumer protection around 18 months ago. Initially providers showed little enthusiasm for the scheme. However, the spokesperson said: "The companies, Water UK and CCWater have all collaborated positively with us to develop the scheme, and the industry is now leading on implementation" the spokesperson said.
With the launch of a procurement process to identify a suitable provider of the independent dispute resolution scheme imminent, the Ofwat spokesperson said the process so far has been a successful demonstration of relationship working between the regulator, water companies and the wider sector.
Water companies will fund the service, which will be free to complainants. However, Water UK said: "It is in everyone's interest that the service is fair and independent. Otherwise customers will not use it. We are developing arrangements that will allow water companies to own and monitor the service without compromising its independence.
"Also, while water companies will treat the ADR provider's decisions as legally binding, customers will not have to. So if a customer does not accept the decision, they will still be able to take the dispute to court."