Privatisation 'a poster child for abject failure' - GMB's Roache
GMB general secretary Tim Roache has described the performance of the privatised water industry as a "complete disgrace" as the union released figures showing that shareholders made £1.2 billion in the last year alone.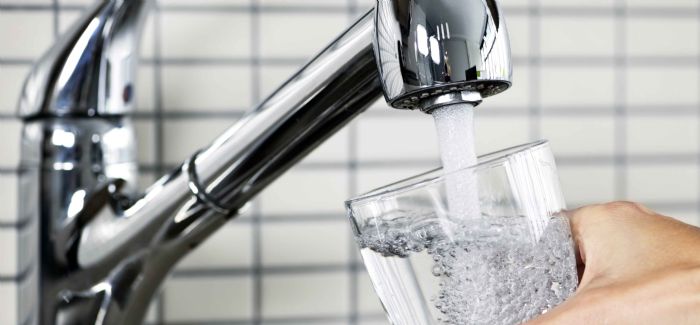 On the 30th anniversary of water privatisation, GMB presented research showing that shareholders of Severn Trent, United Utilities, Anglian Water, Northumbrian Water, South West Water, Southern Water, Thames Water, Wessex Water and Yorkshire Water made more than £6.8 billion in just five years.
GMB is planning a protest in Whitehall on 4 July ahead of the union's Take Back the Tap Campaign to bring England's privatised water industry back into public ownership.
The union pointed to the leakage figures – with 2.4 billion litres lost per day in England – and that bills have risen by 40 per cent above inflation since privatisation in 1989, according to the National Audit Office.
"If you needed a poster child for abject failure, the privatisation of the water industry is it," Roache said.
"Bills up 40 per cent above inflation, billions of litres of water lost in leaks as families face hose pipe bans and all the while shareholders are trousering billions in profit.
"It's a complete disgrace and it's time the government something about it. Workers, the public and our water stocks will be better off if we 'take back the tap' and bring our water industry – a natural monopoly that people have no choice but to use – back in public hands."
Water UK, meanwhile, has sent a submission to Labour on its 'Democratic Public Ownership' consultation, which also examines the party's 'Clear Water' proposals for nationalising the water and sewerage industry in England.
Water UK, which represents private and public water companies across the UK, warned: "Clear Water stops far short of explaining how the big challenges faced by the water and sewerage industry – like climate change and an increasing population – would be addressed by its substantial reorganisation of structures and ownership.
"It makes no attempt to acknowledge the many improvements made since privatisation in 1989 – let alone the further benefits, such as falling bills, improved services, and increased investment – that companies have set out for future years.
"Our view is that, if implemented, Clear Water could seriously damage the provision and quality of water and sewerage services in England.
"It could create a future where decisions are driven primarily by short-term political expediency rather than the needs of customers, and where the high levels of investment needed to improve services, enhance the natural environment and protect resources for the future in the face of big challenges like climate change and population growth are not sustained."
Water UK pointed out that leakage levels have fallen by a third since the mid-1990s and said the rise in bills had followed a period of under-investment that had to be rectified. It also highlighted high customer satisfaction levels under the current system as well as environmental improvements.
"The document's negative portrayal of English water companies since privatisation is based heavily on figures which are either inaccurate, partial or without explanatory context," Water UK said.