President of ICE praises Southern Water scheme
Sir John Armitt, President of the Institution of Civil Engineers (ICE) and the civil engineer responsible for delivering the venues and infrastructure for the London 2012 Olympic Games, has welcomed Southern Water's improvements to the wastewater treatment works currently under construction in Woolston.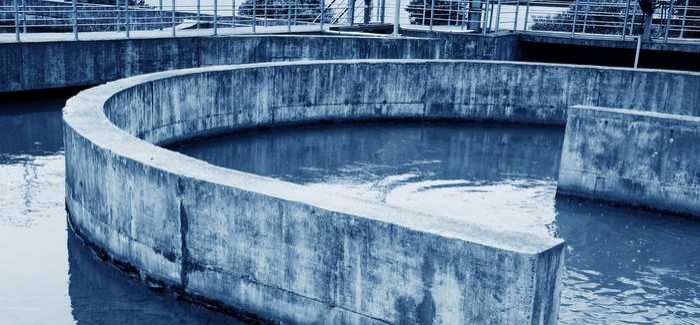 Sir John is one of the most influential civil engineers in the UK, delivering projects including the Channel Tunnel Rail Link, the Second Severn Bridge and the London 2012 Olympic Games arenas. He is also leading ICE's independent, 'needs assessment' which will set out the country's infrastructure needs up to 2050.
Visiting the site as part of the annual presidential visit to the South East of England, Sir John said: "Changes to our communities, their populations and environmental challenges, place new demands on our infrastructure networks. The work taking place in Woolston to modernise the wastewater treatment facility will ensure it can serve the local area and better meet its needs long into the future.
"The treated wastewater leaving the site will also meet new, higher environmental standards, and the works are designed to fit with the redevelopment of the wider area – this is an excellent example of a project that works with and for the local community, and contributes to environmental goals."
On the region's infrastructure, Sir John noted the South East of England has seen a large increase in demand for housing over the past decade. However new homes can't be delivered in isolation – they need modern infrastructure systems so residents have access to water, local transport, clean energy, waste facilities and the internet. He stressed it was vital the region continues to invest in infrastructure as a key part of its strategy for growth.
"The UK as a whole must also continually upgrade and improve its infrastructure to meet our changing needs– whether that's major motorways and rail lines or wastewater schemes like the one here in Woolston," he added.
The redevelopment of Woolston Wastewater Treatment Works is a £63M project which began in September 2014. The current site was built in 1966 and is in need of modernisation.
Julie Anne Stokes, Woolston's Project Manager from Southern Water said: "This project is particularly challenging, not only due to the proximity to our customers with the nearest houses being directly across the road and the other extensive development happening in the area, but we also need to keep the treatment processes live during construction.
"This has meant we had to build a temporary treatment works on land adjacent to the old site and divert flows before demolition could start. This temporary works has also allowed us to start delivering benefits to our customers way ahead of construction being complete."