PR19 will bring "significant" WACC reduction for water firms
Water companies should expect a "significant reduction" in the weighted average cost of capital (WACC) at PR19, Ofwat has warned.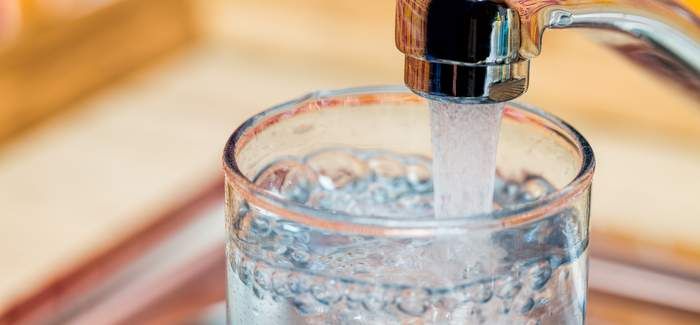 Water companies should expect a "significant reduction" in the weighted average cost of capital (WACC) at PR19, Ofwat has warned.
Ofwat has today (July 11) published the draft methodology for its forthcoming 2019 price review – PR19 – which sets out its expectations and requirements for companies preparing their 2020-25 business plans.
It also gives early insight into the likely cost of capital, which will be confirmed in December when the regulator publishes its final methodology. Although the regulator would not commit to a number for the WACC, senior director for Water2020 David Black pointed to research from PwC last month which suggested that the cost of equity – if it were set on the same RPI-linked basis as at PR14 – would be 3.8-4.5% at PR19. This compares with the PR14 number of 5.65%, which Black said is "quite a step down".
The regulator has not yet set out its view on the second element that makes up the WACC, the cost of debt, as this will be informed by market data.
Richard Khaldi, water sector expert at PA Consulting Group and formerly a senior director at Ofwat, said the days of "easy money" in the water sector are over. "PR19 will be a tough review for companies with a significantly lower cost of capital and a focus on operational outperformance," he added. "Ofwat will expect companies to deliver more for their customers, a more resilient network, and affordable bills. In this climate, companies will need real financial and operational strength to meet the demands of both customers and investors."
The proposals, which are centred on four themes – great customer service, long-term resilience, affordability, and innovation – challenge water companies to "step up".
The regulator said it expects companies to provide value for money bills and "challenge themselves to push the efficiency frontier" to provide scope for price reductions. It said that there were opportunities for efficient companies to make a return "at least equal" to the regulator's allowed cost of capital.
The draft methodology also outlines proposals to replace the service incentive mechanism (SIM) with WaterworCX – which would comprise two new mechanisms to incentivise a better experience for residential customers and developer services customers.
Ofwat chief executive Cathryn Ross said the regulator's plans will "encourage companies to be ambitious in what and how they deliver for customers, the environment and society, now and in the future". "Water companies which perform poorly will find this a tough review," she warned.
As part of the price review process, Ofwat will assess water companies' business plans, and those with exceptional plans will benefit from early certainty, public recognition and financial benefits. Where plans are not considered to be of sufficiently high quality and stretching, Ofwat will step in to protect customers' interests.
Ofwat has warned it will not adopt a "do no harm" rule for companies with exceptional plans, as it did at PR14, as it will provide early guidance on the cost of capital and retail margins for companies to use in preparing business plans alongside its final methodology – which will be published in mid-December.
The Consumer Council for Water (CCWater) insisted the price review must be "focused on delivering the outcomes that customers really want to see", including acceptable bills.
Ofwat had forewarned that it would be "less forgiving" of low-quality business plans during PR19 than it was at PR14, and that it would not hand-hold water companies through the price review period.
The consultation on the draft methodology closes on August 30.
A version of this article first appeared on Utility Week.