Portsmouth Water appoints Taylor as CEO
Portsmouth Water has announced the appointment of Bob Taylor as CEO, with effect from 1 January.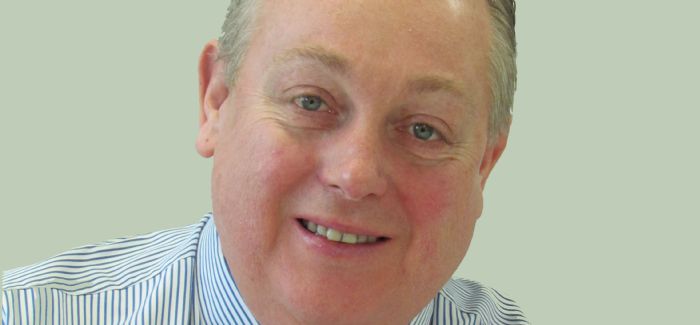 Taylor joined Portsmouth Water as engineering director in November 2018 from South West Water, where he had worked as operations director, drinking water services.
He had previously been managing director of Bournemouth Water, prior to its acquisition by South West Water in 2015.
Neville Smith, Portsmouth Water's managing director, will retire on 4 January after over 20 years of service with the company, the last seven as managing director.
Under Smith's leadership, Portsmouth Water has delivered the highest levels of customer service and the lowest customer bills in the UK.
Taylor will work with director of finance and regulation Helen Orton and the senior management team to ensure that the company continues to deliver a strong performance against its AMP6 outcomes, while refining its approach to delivering the stretching targets included within the recently submitted business plan for AMP7.
This includes the initial work on the Havant Thicket Winter Storage Reservoir, which will deliver new resources for Southern Water while protecting sensitive river abstractions and enabling improvements to both companies' resilience.
Portsmouth Water chairman Mike Kirk said: "We are delighted that we have been able to appoint Bob, who brings with him a wealth of experience in the water sector, both in the UK and internationally, stretching back over 35 years.
"This role brings Bob back to his roots in a water-only company, which is where he started his career, and this experience will ensure that Portsmouth Water is able to continue to lead the industry. I and the rest of the board are looking forward to working with Bob in his new role.
"Neville retires after working with Portsmouth Water for over 20 years, initially as financial director and then as managing director for the past seven years. I have worked with Neville for over six years, the last four as chairman, and he has played a major role in defining the strong public service culture within Portsmouth Water and ensuring that we are a leading performer in the industry.
"Neville's absolute integrity has helped to instil a culture of 'doing the right thing' within the company and we will ensure that this continues to act as the framework for all that we do in the business. I and the whole board would like to thank Neville for his service and wish him a long and happy retirement."
Taylor said: "I am eager and excited to be able to lead Portsmouth Water at a critical time in its development. Not only are we preparing for the most significant investment in the company's history – the Havant Thicket Winter Storage Reservoir, which is an integral part of our PR19 business plan – but we are also refining our plans for the delivery of all other aspects of the business plan with the aim of further improving our performance and delivering the highest levels of service to our customers."
Smith added: "It has been a privilege to work for Portsmouth Water and to have played a part in making Portsmouth Water the business that it is today, proving that a small company can be a leading performer in the industry.
"I am confident that under Bob's leadership, Portsmouth Water will continue to thrive and respond positively to the challenges of delivering our ambitious plans for PR19 in a cost-effective and innovative manner for the benefit of our customers, our employees and our shareholders."