Portsmouth and Southern reveal plans for new reservoir
Portsmouth Water has unveiled proposals to build a new reservoir in collaboration with Southern Water.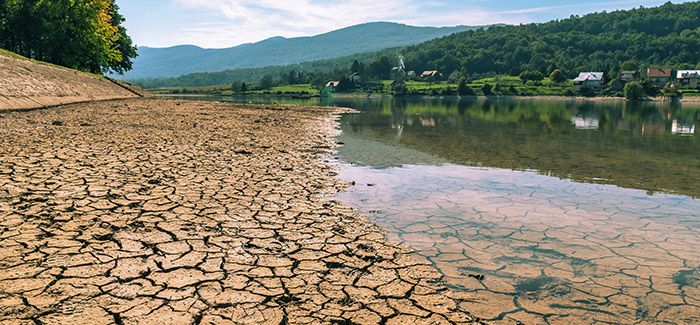 The company's Water Resources Management Plan, which was devised in consultation with more than 2,000 customers and stakeholders, sets out how Portsmouth Water will secure resilient water supplies for its customers over the next 25 years.  
It comes at the same time as Southern Water sets out its 50-year plan for ensuring water resilience in the south east.  
Key aspects of Portsmouth Water's plan include:  
Forecasting the increase in demand associated with future population growth of nearly 90,000 more customers

 

Building a new reservoir at Havant Thicket to supply water to other parts of the South East so that river abstractions can be reduced to protect the environment, and to make supplies to customers more resilient 

 

Planning for more extreme droughts 

 

Saving water from networks by reducing leakage by 20% over the next five years. 

 

Involving customers in saving water through engagement and education campaigns, provision of water-saving products and community activities in order to 

meet the

 target of reducing domestic use to 100 litres per person day by 2040. 

 
Bob Taylor, CEO of Portsmouth Water, said: "I am delighted that we are now able to publish our Water Resources Management Plan. Our Plan has been thoroughly stress tested to ensure that we can meet any future water demands from our customers up to 2040 and beyond."  
"A really exciting part of our Plan is the new proposed reservoir at Havant Thicket. This important new development will allow us to play a key strategic role in facilitating water resilience across the whole of the South East.  
"In addition, the reservoir itself will provide a range of facilities for use by the local community such as a visitor centre, nature trails and birdwatching hides. We are working very closely with our colleagues at Southern Water on the project and the reservoir certainly represents a great example of collaboration across the South East region".  
Southern Water CEO, Ian McAulay, commented: "We are delighted to include the proposed Havant Thicket Reservoir in our own Water Resources Management Plan which we are also publishing today. By working collaboratively, we have found a solution that will help provide safe, secure water supplies across the South East Region for the benefit of our customers."