Pollution incidents fell in 2017, EA report confirms
The number of pollution incidents attributable to the water sector fell in 2017, but the industry still has more work to do in order to prevent the most serious incidents from occurring, according to the Environment Agency's annual report on water companies' environmental performance.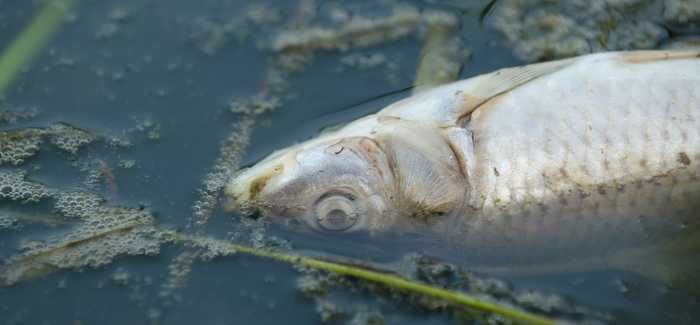 The overall number of pollution incidents last year was 1827, down from 1902 the previous year, while the number of pollution incidents classified as 'serious' fell from 57 to 52, it was reported in the Environmental Performance Assessment (EPA). However, there were 11 of the most serious 'category 1' incidents, up from nine in 2016 and the most for three years.
More than three-quarters (76%) of incidents were self-reported by the water company to the agency: this is the highest proportion of self-reporting yet seen, indicating improved company awareness of events at treatment works and in sewerage networks.
There was good news for United Utilities, Wessex Water and Severn Trent, all of whom were given 'Leading' or 4-star status for their overall environmental performance in the report; in the case of Severn Trent, this rating was an improvement on last year, while UU and Wessex maintained their leading status. South West Water and Northumbrian Water were the worst performers with two stars ('requires improvement') while the other four water companies were awarded three stars ('good').
Overall environmental permit compliance at treatment works remains high at 98.6%, while all planned environmental improvement schemes for the financial year to March 2018 were delivered satisfactorily, said the report.
In her commentary in the report, Environment Agency Chair Emma Howard Boyd welcomed the progress of most of the water companies and said there was "much to celebrate", but added there was more work to do to prevent the worst incidences of pollution from occurring.
"The sector is not doing enough to reduce serious pollution incidents and ensure compliance with discharge permits," she wrote. "Pollution incidents cause distress to local communities, blight our rivers and beaches, and damage the reputation of the water industry. We will take tough action against any company, or individual, who causes significant pollution and damage to the environment. The continuing poor performance of South West Water is not acceptable. Northumbrian Water also needs to improve permit compliance. In addition to those concerns, the whole sector must show clear focus on resilience to climate change. Winter rainfall is increasing, bringing increased risks of flooding, and summer rainfall is decreasing, bringing increased risks of drought. We will be looking for this in their 2020 to 2025 business plans, due in the autumn."
She concluded: "Overall, the environmental performance of the water industry is good and improving, however public trust in water companies risks being eroded each time performance expectations are not met. In a world of increasing environmental threats, the key to improving performance and building and maintaining trust is seeking partnerships where this delivers the best results."
The full report can be viewed here.