Planning system succeeding in promoting SuDS, finds review
The policy of using the planning system to require the use of sustainable drainage systems (SuDS) in larger new developments in England has been broadly successful, a review by the Ministry of Housing, Communities and Local Government has found.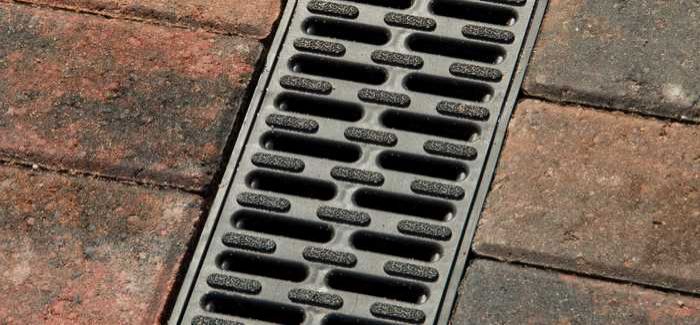 The use of SuDS has been required for developments of 10 properties or more – unless 'shown to be inappropriate' - in England since 2014, with the requirement enforced through the local planning system and enshrined in the National Planning Policy Framework (NPPF). The review examined a representative sample of planning applications and local authority planning policies, and also carried out a programme of interviews, to look at the effect that this move had had over the last three years.
It found that almost 87% of all approved planning applications studied included explicit mention of SuDS, while some of the others had drainage arrangements to a local watercourse that could be interpreted as sustainable. Only 5% of major developments, and only 10% of developments in flood risk areas, explicitly excluded SuDS on the grounds that they were not appropriate.
Meanwhile, the majority (80%) of local authorities' planning policies clearly reflected the requirements of the NPPF; a figure that rises to 95% when you include local authorities with emerging new policies which have not yet been adopted.
Concerns over the ongoing maintenance have often been cited as holding back sustainable drainage, and this was found to be an area not yet resolved for many. Only 33% of adopted local plans were found to specify that clear arrangements should be in place for ongoing maintenance of the SuDS over the development's lifetime. This figure increased to approximately 60% when emerging local plan policies were considered.
There were also some concerns that local authorities do not have the resources to enforce the quality of schemes or monitor the roll-out of SuDS on a strategic basis. Just over 40% of lead local flood authorities suggested that "their time, expertise and resources were under pressure" with regard to assessing planning applications, and 70% of planning departments do not have a monitoring and/or a reporting regime in place to monitor SuDS deployment in their adopted local plans.
A further complaint was that developers did not sufficiently understand the requirement for SuDS: only one quarter of lead local flood authorities expressed the view that development applicants had a good understanding of local SuDS policies. The majority of reasons given by developers for not including SuDS in plans were invalid, according to the local authorities who participated in the review.
Suggestions in the review for further increasing the uptake of SuDS include an awareness campaign around the requirements, clearer policies on maintenance, and strengthening the wording of policies further.