Pennine Water Group set for research growth
The Pennine Water Group (PWG) is set to grow in research output and collaboration now that it is exclusively based at the University of Sheffield. Until now the group had been an alliance between academics at the universities of Bradford and Sheffield dedicated to urban water systems research. Creating the one group based at Sheffield means PWG has become the largest urban water research group in any UK university.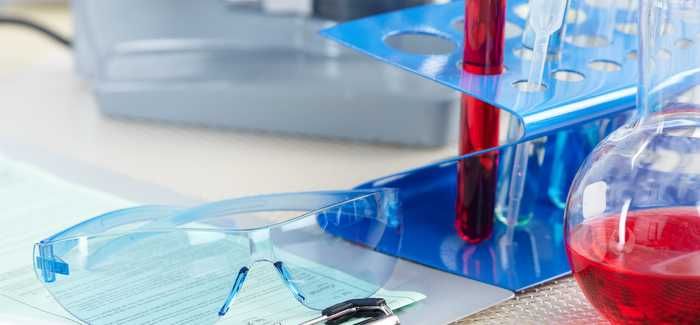 Additional experimental facilities will be incorporated into laboratories at Sheffield
Six academics from Bradford will move into three different University of Sheffield departments across two faculties. Also, there will be four research associates and five PhD students moving to Sheffield.
They will also bring additional experimental facilities, which will be incorporated into laboratories at Sheffield into which the university is investing £500,000. This comes on top of other recent investment in the university in water research facilities, with full size or scaled physical experimental equipment including:
600m long, 80mm diameter, temperature-controlled pipeline for testing drinking water quality
A 1/6 scale above/below ground urban flooding model
An environmentally controlled annular flume to imitate water and sediment flow in sewers
Professor Joby Boxall , from the Department of Civil and Structural Engineering at the University of Sheffield, said: "The Pennine Water Group has achieved great things,  the most notable of which is successfully attaining an unprecedented third EPSRC Platform Grant, the only water research group to do so."
 The PWG is an established leading authority in water and environmental sustainability due to the diversity and scope of activities. The Prediction and control of Discolouration in Distribution Systems (PODDS) project now entering its fifth phase started out small but has since grown into a consortium,  jointly funded, helping industry find solutions and assisting the delivery service improvements. Unlike industry specialists who have to deal with the day-to-day problems, academics can step back and take a long-term look at the sector.
As the group grows it plans to identify areas of research that will directly benefit industry and its customers. Boxall said: "We are going to take the idealised, lab-based understanding and apply it in a practical way to help industry."
Sheffield University already has an established strong position in water-related research.  Boxall leads in a £1M EPSRC research grant for Pipe Dreams, a multidisciplinary approach to tackling the UK's aging water system. The university has also recently secured an EPSRC grant alongside six other universities for Assessing the Underworld, which looks at changing how street works are carried out and ways to improve underground asset management, this project spans across multiple disciplines across the university.
As the PWG becomes exclusively based in Sheffield it will see the university substantially expand its capacity for research in the field. It will also enable increased interdisciplinary collaborations, not only amongst the existing group but also with other academics in Sheffield, particularly in social sciences. PWG members Professor Simon Tait and Dr Liz Sharp already work on the EU PREPARED project, developing new ways for water utilities and their staff to adapt to better cope with long-term climate change.