Passavant-Roediger wins £24M of European treatment projects
Three major projects for water and wastewater treatment plants in Romania, Bosnia & Herzegovina and Turkey have been won by Passavant-Roediger (PR), a German subsidiary of Dubai-based construction and engineering company Drake & Scull International PJSC. The combined value of the contracts is £24.3M.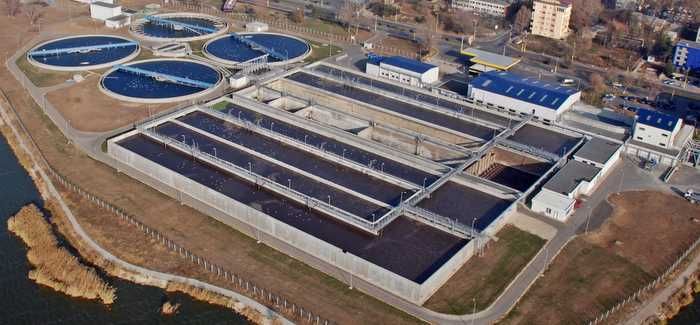 A Passavant-Roediger WwTP already constructed in Constanta, Romania
Under the terms of the Romanian agreement, Passavant-Roediger will undertake the execution of the civil, mechanical, electrical and SCADA works, as well as testing and commissioning for the rehabilitation and extension of wastewater treatment plants (WwTP) in the cities of Sinaia and Breaza and drinking water treatment plants (WTP) in Comarnic and Sinaia. The projects are due to be completed by 2015.
The company is also currently delivering WwTPs in the Romanian cities of Campina and Plopeni.
Passavant's scope of work in Bosnia & Herzegovina will involve the rehabilitation of the Sarajevo WwTP at Butila to increase its capacity to 170, 000m3/d wastewater to serve a population equivalent (PE) of 600,000. PR will process the design, undertake detailed engineering work, and procure mechanical, electrical, and automation equipment. Work on the project is expected to be completed by 2016.
PR continues to progress in Turkey, where it will work on engineering, procurement and construction works for a WwTP and collector mains in Adiyaman, Turkey. The company will construct an activated sludge plant with primary clarifiers, biological nitrification/denitrification and biological/chemical phosphorous removal and anaerobic stabilisation of sludge in sludge digesters to treat 32,000m3/d wastewater to serve 185,000 PE.
Mazen Bachir, managing director, Passavant-Roediger, said: "We are pleased to start 2014 on a positive note with three major project wins in Europe. We remain firm in our commitment towards providing cutting-edge solutions that address the challenges facing the global water and wastewater industry."
Drake & Scull acquired PR in 2009 to enhance its capabilities in the region's water and wastewater sector.