Partnership aims to secure resilient utility workforce post-Brexit
The Collab Group has announced a new strategic partnership with Energy & Utility Skills that includes access to the latter's end-point assessment service.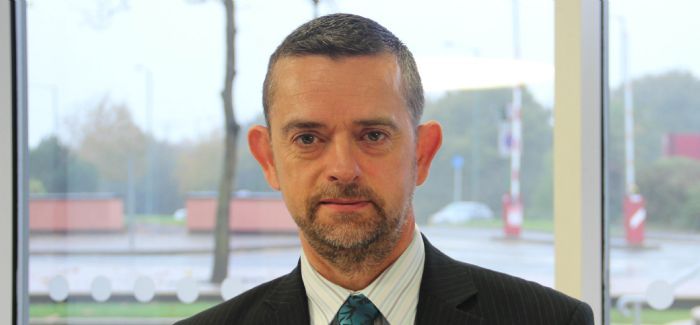 Energy & Utility Skills' Nick Ellins hopes the partnership will ensure the industry has the 'skilled, resilient and sustainable workforce it needs'
The partnership aims to connect leading UK colleges with the country's leading energy and utility employers to inspire more learners into industry apprenticeships as they develop a sustainable workforce for a post-Brexit economy.
The energy and utility sector expects around 20 per cent of its skilled workforce to retire in the next ten years.
Over 200,000 new recruits will be needed to fill the skills gap and provide essential services to millions of customers.
By joining forces, the Collab Group and Energy & Utility Skills partnership provides a one-stop shop for their memberships to gain full value of the apprenticeship levy through high quality and targeted apprenticeships, and investment in skills.
Collab Group members will also be able to work with the Government-approved Energy & Utilities Independent Assessment Service, which provides high-quality apprenticeship end-point assessment services and ensures transferability of skills across the energy and utilities sector.
Nick Ellins, Energy & Utility Skills Group chief executive, said: "This new partnership evolved from the launch of the major Energy & Utilities Workforce Renewal & Skills Strategy, and brings together our experience and insights to help ensure the UK's vital utility sector has the skilled, resilient and sustainable workforce it needs.
"Collab and its member colleges play a pivotal role in ensuring that these energy and utilities companies and their vital delivery partners have the competent and skilled workers needed to give customers and society what are their most essential services."
Collab Group CEO Ian Pretty said: "Together, we can create real change. We both have a great capacity to influence thanks to our extensive network of industry leaders, providers and employers.
"By joining forces, we will be able to extend our connections, gaining even more strength to influence and develop the skills system so that it supports economic growth and productivity."
Energy & Utility Skills is a membership organisation that brings together industry leaders to identify and address the skills challenges within the sector. The organisation helps employers attract, develop and maintain a sustainable, skilled workforce through its specialist services.
Collab Group represents 34 of the largest colleges in the UK, including members of the devolved nations of Northern Ireland, Scotland and Wales. Its member colleges are expert at providing high quality apprenticeship training for major national employers.