Partners to introduce endocrine disruptorsdetection
A testing process to detect the presence of endocrine disruptors in wastewater treatment plants is being industrialised by Veolia Environnement and WatchFrog, a spin-off of the National Museum of Natural History in Paris.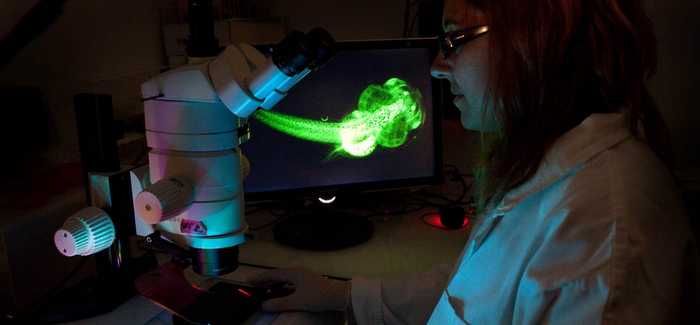 A new tool causes tadpoles to fluoresce when they are disturbed by endocrine disrupting pollutants
WatchFrog has developed smart biosensors to rapidly assess the quality of the water that leaves wastewater treatment plants and its impact on biodiversity.
In partnership with Veolia, the company has produced a tool to identify the presence of endocrinedisrupters (such as thyroid, estrogen and adrenocorticotropic hormones) in wastewater through the fluorescence of parts of fish larvae or tadpoles. Thanks to this tool, frog larvae fluoresce when they are disturbed by these pollutants − the greater the disturbance, the brighter the fluorescence.
Pending the implementation of new EU legislation related to endocrine disruptors, the partnership aims to develop the production and commercialisation of this measurement tool.
Veolia said it has existing proprietary tertiary wastewater treatment technologies, including ActifloCarb, that remove emerging micro-pollutants such as endocrine disruptors. The information provided by this testing process will allow fine-tuning of the ActifloCarb wastewater treatment process.