Opinion: Water's role in beating an epidemic
As the UK and countries around the world put plans into action around how to deal with the coronavirus crisis, Water Unite founder Duncan Goose discusses the role water has in an epidemic.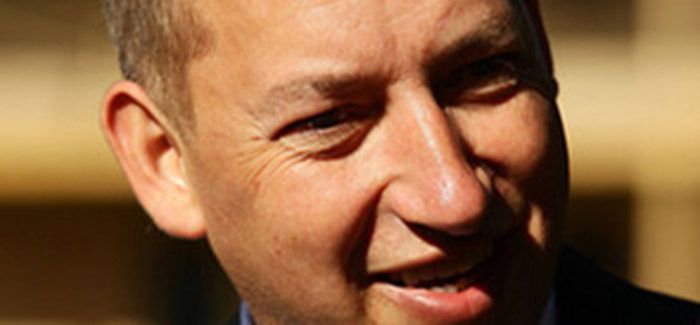 With the coronavirus (COVID-19) breaking through the containment barrier and now entering the 'delay' stage, advice and opinion from every quarter isn't hard to come by. Many of us are lucky enough to live in developed economies with advanced healthcare systems, effective media and governments that, for the most part, are organised and focused on finding a way through the crisis. Still, amongst the best advice we have is to wash our hands a lot. At Water Unite this has focused our attention on the role something as simple as water has in an epidemic and how that can have serious repercussions for developing nations faced with a similar coronavirus outbreak.
These are lessons which were learnt during the Ebola crisis in West Africa. Poor WASH (water, sanitation and hygiene) was an important factor in the 2014 Ebola outbreak. An ACAPS report stated 'Pervasive unhygienic conditions and use of unsafe water have been identified as a key underlying factor in thousands of deaths prior to and during the Ebola outbreak.' The spread of deadly diarrhoea was also enabled by the lack of potable water during the Ebola epidemic, which worsened sanitary conditions for the sick and exposed neighbouring families to disease.
However, a ready supply of clean water was also vital for the successful treatment of Ebola victims and resulted in a massively increased demand for clean water. The International Medial Corps found in a recent outbreak of Ebola in the Congo that: 'Water's role in Ebola treatment goes well beyond the demanding task of keeping the patients hydrated as they endure the acute vomiting and diarrhoea the virus typically triggers. Water also plays an important role in enabling the staff to keep the facility itself scrubbed down and clean, and—more important still—themselves safe from exposure to the deadly virus.'
Of course, the coronavirus is here now, but it won't be the last virus that emerges and makes its presence felt throughout the world. And, despite the lessons learnt from Ebola, the figures for WASH still make grim reading. Worldwide, 780 million people do not have access to an improved water source and an estimated 2.5 billion people lack access to improved sanitation (more than 35% of the world's population). It's little wonder that of the 17 Sustainable Development Goals agreed in 2015, No. 6 "Ensure availability and sustainable management of water and sanitation for all" has such a profound effect on all the others.
This statistics make us ever more determined that the work we are doing via our micro levy of one cent for every one litre of bottle water sold should fund increased investment in sustainable water projects around the world. As an example, we are already working with partners including the German Development Cooperation and the Bill and Melinda Gates Foundation to develop a private funding stream that will help finance the Sanitation for Millions project which aims to bring improved sanitation to over 200,000 people across Africa and the Middle East. Projects like these will improve the lives of many living in marginalised communities and help them be better prepared in the future to combat life-threatening epidemics.
Water Unite is a UK based, non-profit organisation that works in partnership with the private sector to raise and invest funds for clean water sanitation and plastics recycling.
You can keep up to date with the latest on how the water sector is responding to the coronavirus outbreak by visiting https://wwtonline.co.uk/tags/coronavirus