Ofwat's Kelso on Southern: 'We want the industry to take notice'
Ofwat senior director Emma Kelso has said Southern Water was issued with a significant fine because the regulator "wanted to send a strong message".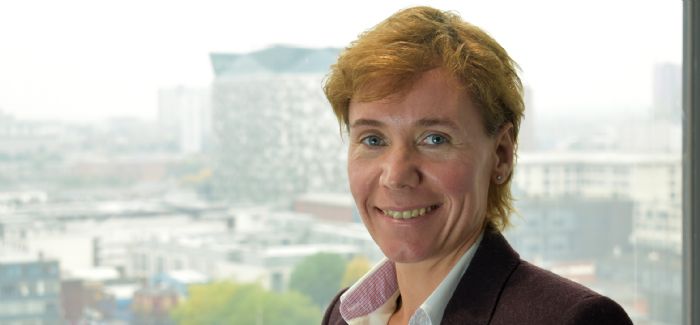 Ofwat announced this week that Southern Water had agreed to pay £126 million, which comprises a rebate of £123 million to customers through their bills and a fine of £3 million, as the result of serious failures in the operation of its sewage treatment sites and for deliberately misreporting its performance.
Speaking to Utility Week, Kelso said the £3 million figure came about following careful consideration.
"It was important that it was the customers who were compensated for this breach of trust," she said. "In the past, when that has been satisfied, we have often chosen a nominal figure of £1, but the fact that this was so egregious, so serious and happened over such a long period of time meant that we wanted to send a strong message.
"We want the industry to take notice. The package at stake here is huge compared to other enforcement packages we have agreed or that we have imposed in the past, but it could have been higher, and if we see further evidence of companies misreporting and breaching both our trust and their customers then we can and will go further."
She added: "This kind of behaviour won't be tolerated and if we do find it in the rest of the industry then they can expect similar treatment."
The investigation found that Southern Water had failed to operate a number of wastewater treatments works properly, including by not making the necessary investment that led to equipment failures and wastewater spilling into the environment.
"One of the key aspects in this case was that investment in assets had drifted and, once that happens, it's very hard to get back on track," Kelso said.
The investigation also found that Southern Water had manipulated its wastewater sampling process, which resulted in it misreporting information about the performance of a number of sewage treatment sites and avoiding penalties under Ofwat's incentive regime.
The incidents occurred between 2010 and 2017, and former Southern Water chief executive Matthew Wright, who worked for the company between 2011 and 2016, acknowledged in a statement published in The Times that the incidents occurred "partly on my watch".
He added that he "deeply regrets" that he failed to prevent the company deliberately misreporting its performance, saying he was "genuinely shocked" by the regulator's findings and that there was "no suggestion" that he or the board had been aware of any cover-up.