Ofwat waives tender rules for Thames Tideway to prevent delays
Ofwat has waived the usual tender procurement process rules for the Thames Tideway Tunnel to help deliver the project on time and to keep costs down.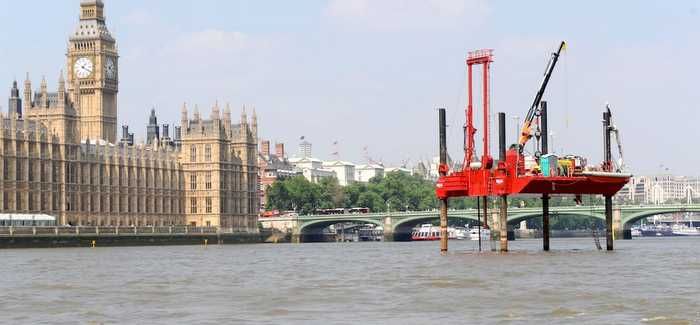 The waiver notice has been granted to infrastructure provider (IP) Bazalgette, meaning it does not have to conduct a regulated tender process for the three main construction contracts and the system integrator contract, the contract for an independent technical assessor, and deals surrounding occupational health and access control and security.
Ofwat said it is "satisfied" customers will be protected from unnecessary costs because the contracts were all subject to a competitive tender process conducted by Thames Water before the IP licence was awarded to Bazalgette.
The regulator agreed to allow the procurement of both the IP and the construction contracts to go ahead in parallel because otherwise work would not be able to start in 2016 as planned.
This would have had the knock on effect of prolonging the period of non-compliance with the urban waste water treatment directive and exacerbating the consequences of such non-compliance.
The £4.2 billion super sewer project has been designed to run 25km along the River Thames between Acton and Abbey Mills and intercept 34 combined sewer overflows. It will divert surface water and sewage discharge to a wastewater treatment facility rather than allowing it to discharge directly into the river.
Ofwat said: "The notice will ensure that the project benefits from continuity, technical expertise, bidder certainty and improved commercial terms, resulting in enhanced customer value for money."
Bazalgette was named by Thames Water as the infrastructure provider for the Thames Tideway Tunnel project in August and as a result of the competitive tender process will deliver the project with a lower cost of capital than expected.
- This article first appeared on Utility Week.