Ofwat to shed light on innovation funding at Utility Week Live Online
Ofwat will be setting out details of its innovation fund and leading a series of workshops on transformational innovation at Utility Week Live Online, the industry's virtual exhibition taking place from 24-26 November 2020.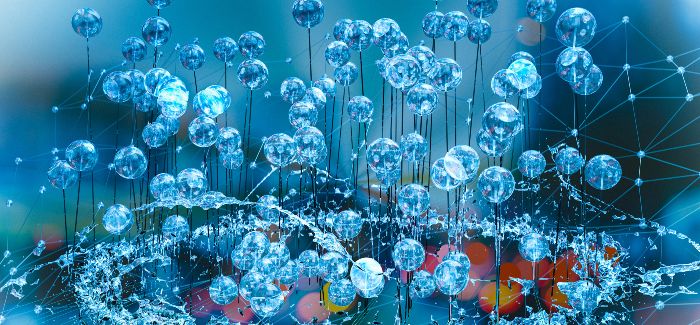 The regulator's director of regulatory policy Harry Armstrong, principal Rachel Wright and new innovation partner, to be announced, will be leading three workshops on 'gearing up for transformational innovation'.
The exclusive sessions, from 2-2.45pm on 24 November, will begin with a presentation on the water sector's new innovation fund, before breaking into three workshops looking at cultivating transformation innovation and overcoming barriers to innovation.
The session forms part of UWLO's innovation programme, which includes a keynote address from Ofwat's senior director, strategy and planning, John Russell and Ofgem's deputy director, electricity distribution and cross sector policy, on 'regulation for innovation', running from 10.30-11.20 on 24 November.
Ofwat has established a £200m innovation fund to encourage innovations which will transform water and wastewater services in England and Wales. From 2021 the regulator will be running at least two competitions into which water companies and others can enter with their innovations.
These will include:
A £2 million 'Innovation in Water Challenge' for funding projects up to £250k. We will open this for entries from January 2021.
A £40 million main competition. This will open for this for entries from April 2021.
We expect to run further competitions each year from 2022 to 2025.
UWLO is also partnering with the Energy Innovation Centre and Isle to showcase some of the most exciting SME innovators transforming utilities.
Utility Week Live and Utility Week portfolio director Ellen Bennett said: "Sitting behind the UK's energy, gas and water companies are a wealth of innovators and solution providers, developing new and better ways of delivering services on site, in the field and in the office.
"The creativity and innovation of utilities industry and their supply chain never ceases to amaze us - and we're delighted to bring the industry together in a virtual space at a time when face to face contact is limited.
"We've been working hard behind the scenes with a host of platform providers to develop a digital experience that recreates all the most-loved features of Utility Week Live – and much more. We believe that virtual events offer a unique opportunity to find a new way of connecting exhibitors and visitors.
"Our sophisticated AI-powered matching technology will ensure that visitors discover the exhibitors, products and content that are right for them, and our multiple networking functionalities offer a host of ways to find and meet the people you need to talk to."
Register now for your free ticket: www.utilityweeklive.co.uk/UWLOregister