Ofwat sets out more details for £200 million innovation fund
Ofwat has unveiled more details of its £200 million innovation fund, intended to assuage some of the concerns about the way the competition will operate and encourage smaller companies to take part. The details will see more flexibility on matched funding from companies and reaffirms Ofwat's view that benefits that come from the competition should be 'open by default', whilst setting out new measures to protect intellectual property rights.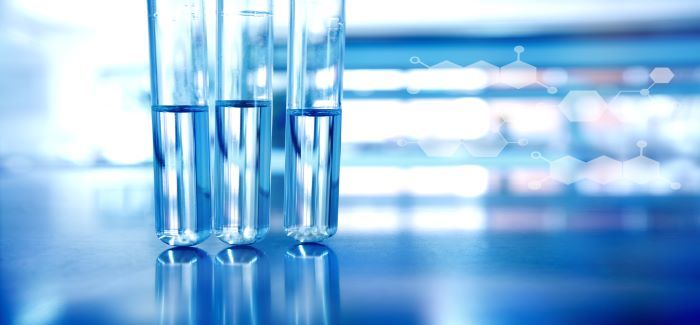 Ofwat's latest consultation, which remains open until 24 June 2020, also updates the principles of the fund to make it clear that funding.
The £200 innovation funding for innovation for the PR19 regulatory period was confirmed in December 2019 and is aimed at tackling key strategic challenges such as climate change. In that consultation there was little detail of how the scheme would operate. In this latest paper Ofwat says "it is seeking views on outstanding policy issues, and explore options for the detailed design and implementation of the innovation funding and competition."
Ofwat says that the "The current COVID-19 pandemic reinforces the important role innovation can play in addressing global challenges. With that in mind, we are still aiming to launch the first round of the innovation competition in winter 2020, so as to start delivering the intended benefits for consumers and the sector as soon as possible."
Key details announced in this new consultation were:
Open data – Ofwat says "that, wherever appropriate, data on infrastructure should be open. This can help to drive innovation, as more parties get access to information, encouraging new ideas and solutions. With that in mind, we are proposing to introduce a guideline minimum combined company contribution of 10% of individual innovation competition bids. We note that this is in line with the company contribution required under Ofgem's NIC. However, we will enable companies to propose alternative, well justified, arrangements which demonstrate the companies' commitment to the projects as part of their innovation
Clarifications around intellectual property rights – how the need for benefits to be shared against protecting innovation from supply chains that could be brought into the competition. Ofwat says it understands the "need to be flexible here in order to incentivise projects where more complex arrangements on IPRs may be appropriate, and to balance this with the need for clarity and consistency.
Stakeholder engagement and building relationships with the supply chain - Ofwat says "We believe that high-quality stakeholder engagement should be central to the Innovation Strategy, including with stakeholders from outside of the sector. More specifically, we would also expect the Strategy to identify ways of reaching out more effectively to innovators, including those who do not necessarily already operate in the sector. This could be for example through creating a single point of contact for innovators
Alongside an update to its principles Ofwat also provided  a brief update on other complementary activities, such as the joint sector innovation strategy which it has asked the water companies to lead on, and the trialling of a One-Stop-Shop to provide regulatory advice and support to innovators looking to get innovative activities off the ground.
The document can be downloaded https://www.ofwat.gov.uk/wp-content/uploads/2020/05/Innovation_Consultation_2020.pdf