Ofwat sets out agenda of reforms to restore trust
Ofwat has set out its agenda for rebuilding public trust in the water sector as it continues to push water companies to act in the interests of their customers.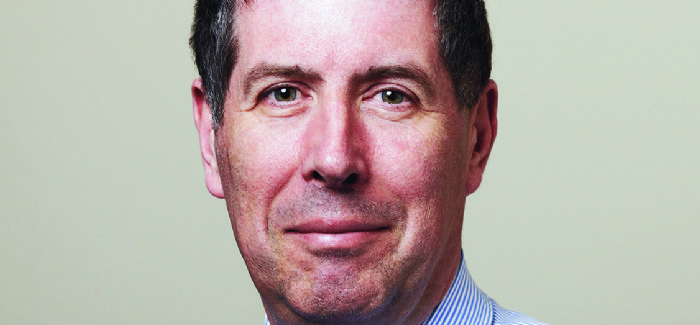 Ofwat chairman Jonson Cox has responded to Michael Gove's letter in January when he demanded reform in the water sector
The regulator has been leading a drive to bring change to the water sector and to tackle some of the practices that have been a cause for concern with customers.
As the next step in those efforts, Ofwat's chair, Jonson Cox, has written to the secretary of state for environment, food and rural affairs, Michael Gove, setting out the regulator's agenda to improve corporate behaviours, including:
Reforming company licences to make it even clearer that companies must put customers at the heart of everything they do;
Looking to companies to share with customers any financial benefits they make from taking on additional gearing;
Setting tighter standards to make sure companies are financially resilient in the long term;
Stepping up demands on transparency around dividends and profits, including a clear expectation that companies meet their obligations to customers before making dividend payments; and,
Addressing concerns around executive pay, including an expectation that water company boards explain executive bonuses by reference to exceptional delivery for customers.
Describing the need for change in the water sector, Cox said: "Some water companies appear to be focused too much on financial engineering at the expense of public service. Alongside this, we've seen significant service failures, most recently following last month's cold snap and quick thaw, which led to tens of thousands of customers being left without water.
"All of these things have damaged trust in water. Ofwat has been pushing water companies to up their game for some time; but we need to go further, faster.
"That is why today we have set out an agenda of reform to bring the water sector back in balance, including getting back to a proper sense of public service provided under private ownership.
"We expect the water sector to own the challenge by taking the lead in engaging with customers and the wider public about how it can redefine its role and rebuild trust. Companies who wish to be leaders in the sector will step up, voluntarily accept the need for change and put customers' interests at the heart of everything they do, as an essential step in rebuilding trust."
Over the next six months, Ofwat will take forward a number of formal consultations to get to the position where it can implement the initiatives outlined.
Water companies will need to bring in these changes in parallel with planning to deliver further efficiency and performance improvements over the 2020 to 2025 period, as part of the PR19 price control.
On 31 January, Gove told Cox that the government would consider increasing Ofwat's powers if it did not feel the current regulatory framework was sufficient to tackle companies over their financial approaches.
Cox said in his reply that Ofwat "may need further powers from the government to achieve this strategy" but added: "We expect companies to recognise the need to step up and deliver changes."
Commenting on the publication of Ofwat's letter to the environment secretary, Water UK chief executive Michael Roberts said: "All companies take very seriously their responsibility to act in the public interest and to operate to the highest standards.
"We support the direction of travel to tackle issues of concern, in a way that recognises that the sector is diverse and that not all the issues are relevant for all the water companies. We look forward to discussions with all involved on next steps."
Environment Agency chair Emma Howard Boyd also commented on Cox's remarks.
She said: "We welcome the secretary of state and Ofwat's call for water companies to act as diligently for their customers and the natural world as their owners. Jonson Cox says they should consider sharing water resources better. Today, the Environment Agency is meeting senior water company representatives to agree how to increase collaboration and coordination across the sector.
"Since 2005, the water industry has invested billions in the environment and brought compliance for discharge at wastewater treatment works to 99 per cent, but this is not a moment for congratulations. Water companies are responsible for at least one serious pollution incident every week. The courts need to make fines for pollution incidents proportionate to the turnover of companies.
"Sentencing guidelines in 2014 did bring in higher fines for environmental offences, but financial penalties must force board members to seriously consider environment risk, and not see it as an operational expense.
"In line with the ambition of the 25 Year Environment Plan, water companies also need to do more to act on climate change. England's flood and drought risks are increasing so we need to see more action to provide water security. Water companies shouldn't think of climate resilience as just expenditure. On Friday, Mark Carney spoke of the major opportunity for investors and creditors it brings in long-term infrastructure."
Cox's letter to Gove can be read in full here.