Ofwat's final determinations set a 'challenge' for water firms
The water companies are now trawling through their final determinations, announced today by regulator Ofwat. They have until February 12, 2015 in which to accept the determination, which covers 2015-2020, or challenge them.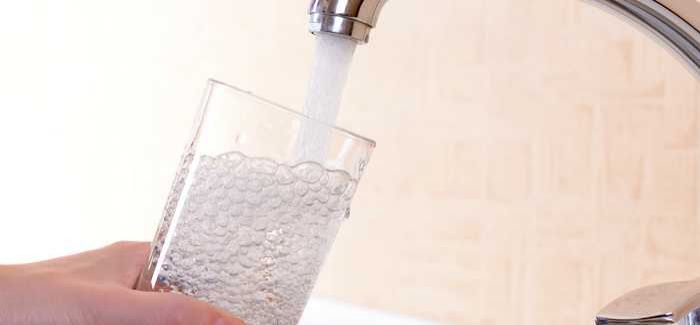 The determinations are a 'significant victory' for customers, says CCWater
Heidi Mottram, chief executive of Northumbrian Water Group, comprising Northumbrian Water and Essex & Suffolk Water (ESW), has said ESW's determination appeared to "balance a good deal for customers with a tough challenge for the company". She added: "There is a lot for us to consider within Ofwat's determination and it will take time for us to look in detail at many aspects."
Wessex Water's £250M-plus of investment is earmarked for improving underground pipes, further reducing leakage, minimise supply interruptions, and raise environmental standards. Its chief executive, Colin Skellett, commented: "Our multimillion-pound investment programme is based on the views of our customers, delivering improvements in infrastructure, resilience and higher standards of customer service. At the same time, by reducing returns to shareholders and further improving our efficiency, we have been able to lower customers' bills in real terms.
"Even though bills will be going down in real terms, we recognise that some customers find it difficult to pay, which is why our plans also include further extension of our social tariffs and assistance programme - a programme that is already the most extensive in the UK."
Southern Water's final determination will see it spending around £3bn, which works out at about £1,500 per household. "It will see us deliver better water and wastewater services to 4.5 million people across Kent, Sussex, Hampshire and the Isle of Wight at an average daily cost per household of just over £1," said chief executive Matthew Wright.
The company has made 26 clear promises to its customers that include:
90% of customers' queries resolved the first time they contact Southern Water
A 25% reduction in sewer flooding inside people's homes and businesses
No 'serious pollution incidents' affecting local rivers and coastal waters caused by Southern Water's operations
A 15% increase in the number of beaches with 'Excellent' bathing water quality in the company's region
A reduction of 15l per person, per day in average water use
Dwr Cymru Welsh Water will be investing £1.5bn over the next five years. Chief executive Chris Jones, commented: "During this challenging price review, we needed to balance a number of priorities between making service improvements, safeguarding the environment whilst also keeping bills affordable by ensuring that we deliver a decade of below inflation price increases by 2020. 
"Our customers have played a key part in shaping a very ambitious business plan that sets challenging performance targets for us between 2015 and 2020."
Water UK said the water companies "had listened hard" to their customers, responding by putting in place plans that ensure bills remain affordable while continuing to invest billions each year to deliver the service improvements their customers want.
Pamela Taylor, chief executive of Water UK, said: "Companies have worked extremely hard to deliver falling bills for customers while continuing to invest billions to improve services even further. Our members have done more than just talk about responding to a cost of living crisis, they have taken action to deliver help where customers really need it, by reducing their bills."
Consumer watchdog CCWater said the final determinations represented " significant victory for the voice of the customer". Tony Smith, CCWater chief executive, said: "Most companies and the regulator have listened to customers and delivered a deal which reflects the services they want, at a price most find acceptable."
However, he warned that the water companies will be allowed to added inflation to bills each year, so they will still rise from what they are now. Also, it remained unclear what impact the Thames Tideway Tunnel will have on the bills of Thames Water's customers.