Ofwat recommends fairer, faster and easier compensation
Ofwat has recommended an overhaul of compensation arrangements for water customers who are left off supply.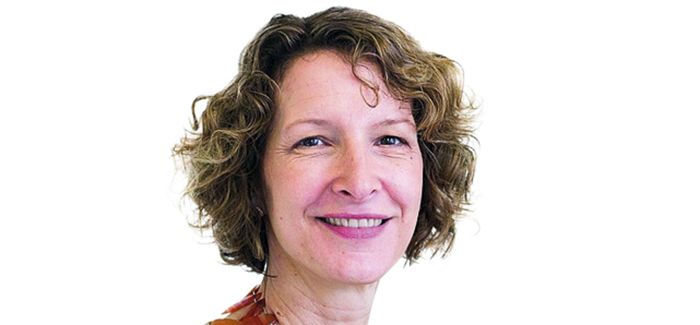 Ofwat chief executive Rachel Fletcher said the reforms should ensure compensation is 'fair, fast and free from hassle'
The proposed changes, which come on the back of the regulator's review into water companies' handling of the 'Beast from the East' earlier this year, would see compensation payments for household customers increase to £30 for every 12-hour period they are left off supply.
At present, the Guaranteed Standards Scheme (GSS) entitles household customers to £20 after 12 hours without supply and a further £10 for every additional 24 hours they do not have water.
In addition to increased levels of compensation, further reforms proposed by Ofwat include:
Requiring compensation payments to be automatic, cutting out the need for customers to go through the process of applying once their water has been restored
Removing a provision that delays payments to customers where supply interruptions have been caused by a burst or leak involving a 'strategic main'
Ofwat has also written to Thames Water, Severn Trent, Southern Water and South East Water, which were all asked to provide a detailed, externally audited action plan setting out how they are addressing the issues identified in Ofwat's review.
As temperatures continue to fall, Ofwat has warned all water companies of the need to be better prepared to deal with all weather conditions, including thinking more carefully about identifying and supporting those in vulnerable circumstances like the elderly and people with serious medical conditions.
Ofwat chief executive Rachel Fletcher said: "Being left without a crucial public service like running water causes disruption and hardship and compensation arrangements should reflect the impact on people's lives.
"The reforms we are proposing today will aim to ensure that compensation for future supply interruptions is fair, fast and free from hassle. 
"As the mercury begins to fall once again, we expect all water companies to have learned serious lessons from this year's 'Beast from the East' and to be better prepared to look after their customers, whatever the weather brings."
The Consumer Council for Water has welcomed the recommendations tabled by Ofwat.
"These water companies cannot afford to repeat the same mistakes which made life more difficult for consumers than it needed to be," CCWater chief executive Tony Smith said.
"We welcome the move to boost compensation but the most important thing is making sure all consumers – including those in vulnerable circumstances – get the support they need during any supply disruption. That includes good communication and extra help accessing emergency water where it's needed. Ultimately companies will be judged on how well they handle the next major incident – if they come up short again we will expect the regulator to hit them hard."