Ofwat provides early notice of concern to four companies
Ofwat has announced that it is writing to Anglian Water, SES Water, Thames Water and Yorkshire Water to give them early notice that it has substantial concerns about their proposed costs for maintaining business-as-usual service ('base expenditure') for the 2020-25 period.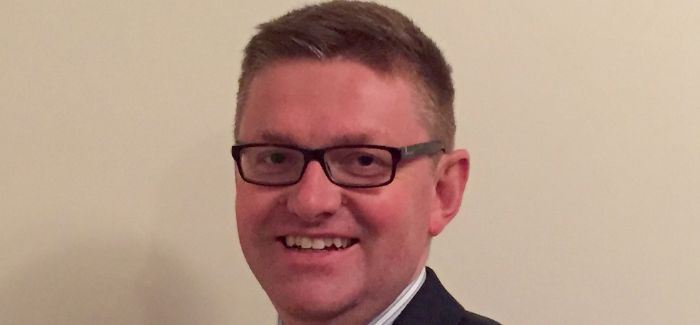 David Black said the four companies 'have not yet risen to the challenge we have set them'
Ofwat said Anglian Water, Thames Water and Yorkshire Water in particular had requested significantly more money than they currently spend on base or on-going expenditure for wholesale water and/or wastewater services. SES Water is seeking increased costs for providing retail services. 
The regulator underlined that it expects water companies to make a step change in efficiency by 2025, allowing them to deliver better services for customers, and protect and improve the environment, while at the same time keeping bills low.
Following detailed scrutiny of companies' revised proposals, Ofwat found that there is a significant gap between its view of efficient costs in the aforementioned areas and these four companies' proposals.
This early notice allows these companies additional time to review their costs before submitting further information at the end of August.
Ofwat senior director David Black said: "We said we would scrutinise each and every plan in detail to ensure they are robust enough to deliver a high quality, affordable and resilient service to customers in the next five years and beyond. We are disappointed that revised proposals from Anglian Water, SES Water, Thames Water and Yorkshire Water have not yet risen to the challenge we have set them.
"For this reason, we have taken the step of writing to these four companies now to allow them additional time to reconsider and ensure they are in the best interests of customers."
Ofwat will announce draft determinations for 14 water companies on 18 July. This will include setting out its views on companies' proposed costs in full, including base expenditure and additional investment to improve services. This notice does not cover additional investment to improve services.
An Anglian Water spokesperson told Utility Week: "As the company serving the driest and one of the fastest growing parts of the country, we're confident our plan is the right one to ensure a sustainable future for our region.
"Our plan was developed and supported by conversations with many thousands of customers. 
"We have already provided further evidence to Ofwat to support our proposals, which Ofwat acknowledges in today's letter that it has yet to consider fully. We will continue to share our evidence with Ofwat through the formal price review process over the coming months."
Paul Kerr, finance & regulation director at SES Water, said: "It is helpful to have early sight of Ofwat's likely assessment of our retail costs in the draft determination. While the gap between our proposed expenditure and Ofwat's view of what is considered efficient is £2 million smaller than the initial assessment in January, clearly there is still a challenge that we need to respond to.
"Over the coming weeks we will continue to consider the feedback carefully, alongside the rest of the draft determination when we receive it, and are committed to ensuring we deliver the best outcomes for our customers in the most cost-effective way."
Nevil Muncaster, director of asset management at Yorkshire Water, said: "Yorkshire Water has developed a robust business plan which has been costed to fund our largest ever environmental improvement programme which the company is legally obliged to deliver.
"We have historically been assessed by Ofwat as one of the most efficient companies in the sector and believe that our PR19 submission delivered ambition at an affordable price in line with Ofwat's aspirations. We are undertaking analysis on the figures which Ofwat have provided to us and will remain in dialogue with them over the coming weeks."
All companies will have until 30 August to respond to Ofwat's draft determinations.