Ofwat plans sector overhaul to meet future challenges
Ofwat has warned that the water sector in England and Wales will need to change if it is to meet future challenges such as stretched water resources, dealing with environmental water quality problems, and customers who are struggling to afford their bill.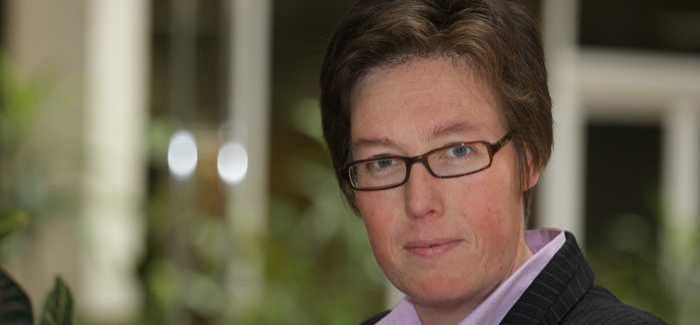 Cathryn Ross
The overhaul includes Ofwat's aim to "kick-start" a water trading market where the unrealised benefits are estimated at around £1bn. Better allocation of water could help keep bills down and better protect the environment, said the regulator.
Ofwat said that in the past two decades little progress has been made in effective water trading, which involves moving water, often using rivers and aquifers, across company boundaries, from where it is plentiful to where it is scarce. This could be achieved by "overhauling how information on supplies is shared, and maintaining pressure on companies to use the most efficient source".
The regulator has today (December 10, 2015) published its views, following consultation last summer, on how the water sector should approach the major challenge of delivering resilient systems and services and how its regulation will encourage companies to do this, in line with its new statutory duty.
This includes companies understanding how they can withstand current and future shocks, as well as anticipating and responding to long term trends. And in creating resilient services it is vital that companies gain a clear view of customers' long term priorities.
The regulator's proposals include measures to get companies to source water and use sewage sludge more efficiently, while gaining a richer understanding of their customers' priorities.
Ofwat also wants to encourage better use of resources in how the sector harnesses energy from waste. Treating wastewater produces sludge, which is being used to create gas. This can be used for energy generation supplied to water companies themselves and fed into the grid, and to fertilise fields.
It wants to remove regulatory red tape to open up the market for sludge and encourage innovation. The savings made would keep bills down and help meet our energy needs sustainably.
Ofwat is also proposing changing the measure of inflation it uses to set bills and financial returns. It currently uses the RPI (retail price index), yet it is increasingly discredited as a reliable measure of inflation.Ofwat plans a gradual move to the more legitimate CPI (consumer price index), which will help maintain customer trust and confidence, and could reduce bill volatility.
Cathryn Ross, Ofwat chief executive said: "In 2014 our approach to setting price limits helped drive service up and bills down. We need to build on that, but with big challenges ahead we need to make changes to avoid customers getting a raw deal. Our job is to keep companies on their toes so that customers are protected. Companies have told us that they have already made all the easier efficiencies. That's why we want to open up new a frontier for efficiencies.
"Supplies are already stretched in areas where the population is rising. We want to kick start water trading where this will help keep bills down and stop us taking too much water from our rivers. We also want to deregulate to free up scope for companies to make better use of sewage sludge to help meet their own, and the country's energy needs.
"If we can encourage companies to innovate, and to truly understand what customers want now and in the future, we will be in a strong position to maintain trust and confidence in this vital public service."
A consultation on its proposals has been launched today and closes on February 10, 2016. By the end of 2017 it will have confirmed its final approach to how it will set price limits between 2020 and 2025, and set final price limits by December 2019.