Ofwat not ambitious enough on 'shocking' leakage levels - MPs
Ofwat's 15 per cent leakage target is "not ambitious enough" while more must be done to incentivise water transfers, MPs have said in a report on the regulation of the water industry.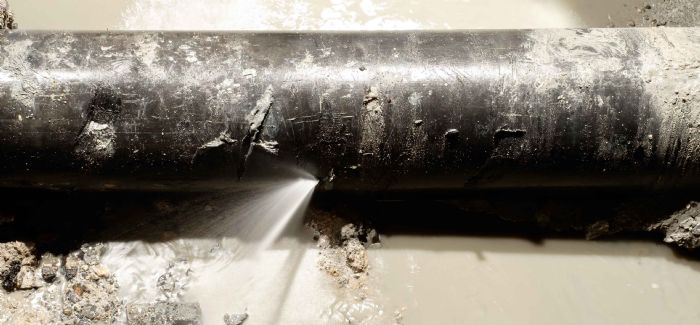 The Environment, Food and Rural Affairs (EFRA) Select Committee's report, published today (9 October), also recommended that compulsory water metering should be permitted for all companies.
The committee held the inquiry to determine how well the water industry serves consumers and the environment, how innovation can be encouraged and whether the current regulatory enforcement mechanisms are fit for purpose in their aim of encouraging responsible behaviour.
Its report raised concerns over the potential impact of drought conditions on supplies.
In its conclusions and recommendations, the committee said it was pleased the regulator "has shown enthusiasm to levy strong penalties on water companies" that fail to match the 15 per cent leakage reduction target by the end of AMP7.
However, it added: "A shocking amount of water is lost through leakage daily. As well as being wasteful, it gives a poor impression to the public about the value of water. Reducing leakage should be a top priority for the water industry.
"Ofwat's target for water companies to reduce leakage by 15 per cent by 2025 is not ambitious enough and Ofwat should set a long-term target for water companies to reduce leakage. This would help focus efforts beyond the five-year period of PR19. We consider that continuing the trajectory set by the target of 15 per cent by 2025, the water industry should collectively be aiming to reduce leakage by 50 per cent by 2040, rather than 2050."
Earlier this year, the National Infrastructure Commission (NIC) said England ought to have a joined-up 'national water network' to protect against drought, while Defra has suggested that 8 per cent of total supply will need to be transferred in the next 10 to 20 years.
The report expressed disappointment that only 4 per cent of water is currently traded and said: "This suggests that Ofwat's incentives are not strong enough."
It added: "The Government and Ofwat should make a strategic assessment of the need for water transfer infrastructure and confirm a long-term target for water transfers. We are concerned that existing incentives in PR19 are not strong enough to incentivise water companies to invest in water transfers."
The committee also said it was disappointed that the Government has yet to support a specific per capita consumption (PCC) target and that water metering "sends a strong message to customers about the value of water" while "there is strong evidence that metering helps to reduce water use and to detect leaks".
As such, it said compulsory metering – and in particular smart meters, which can help maximise benefits on both PCC reductions and leakage detection – should be available across the country.
"We endorse the recommendation of the National Infrastructure Commission that Defra should amend regulations by the end of 2019 to allow all water companies to implement compulsory metering, using smart meters," the committee said. "Water companies should use these powers to help achieve ambitious PCC reduction targets, while also engaging customers about the value of water and the benefits of using a meter."
The committee also recommended that the Government commissions an independent review of whether the water industry and regulation are fit to meet future needs such as drought resilience, as well as delivering value for money for customers.
It said that "consideration should also be given to whether the price review cycle is too short to allow long-term planning in the industry" and that the "review should begin immediately so that it can influence the 2024 price review", adding: "A strong, independent regulator will be needed in England and Wales in the future, under all circumstances."
Responding to the report, Water UK chief executive Michael Roberts said: "The EFRA Committee's recommendations highlight the impact of climate change and a growing population on managing water resources – challenges which water companies are working hard to address.
"Leakage is a big priority for the industry. But we also know there is more to do, which is why water companies have proposed the most ambitious leakage reduction programme in 20 years and are looking ahead to even further long term reductions.
"The Committee rightly highlights that we all need to use water wisely. Continued roll out of metering is an important tool for managing demand, but how and when it is done needs to be handled carefully as part of a wider approach reflecting the needs of different customers."
Tony Smith, chief executive of the Consumer Council for Water, said: "The committee's report echoes our view that water companies have not shown enough ambition in reducing leakage.
"Consumers see leakage as a dreadful waste and we know it also dampens their own motivation to use water wisely. We've repeatedly called for the regulator to set much tougher targets for companies to reduce leakage, and we're disappointed that more companies have not pledged to go beyond the regulator's 15 per cent challenge."
On compulsory metering, Smith added: "Ideally we would like customers to have a choice but we support metering as long as it's handled sensitively, as people recognise that it is the fairest way to pay for the water they use.
"Some customers – particularly larger households – may see their bills rise, so it's critical for water companies to have the right amount of financial support already in place. We think it makes sense for metering to be phased to spread the cost for all customers.
"CCWater has developed a Water Meter Calculator to help customers understand what they may be charged if they have a meter installed."
The EFRA report also found that some water companies have "unnecessarily convoluted processes for dealing with customer complaints, resulting in customers giving up before their complaint is properly resolved", and called for an Ofwat review that may result in companies automatically paying complainants a fixed sum or escalating complaints to CCWater if they are not resolved by the company within 15 days.
Smith added: "There is definitely scope to improve the complaints process to make it a more seamless experience for consumers. Some complaints are too complex to resolve within 15 days but we are keen to reduce timescales and the number of steps customers face in getting their complaints resolved.
"It's important to remember that compensation will not always address the problem customers want resolved, which often relies upon a water company taking practical action. Ultimately, companies should be aiming to get more things right first time."
To be part of a design sprint working towards reducing leakage levels in the sector, please attend the WWT Water Industry Technology Innovation Conference on 27 November in Birmingham. Click here to book your place.
Read our WWT Explains report on Smart Metering and Leakage here