Ofwat endorses bioresources and water trading
Ofwat has given its backing to new markets in bioresources (treated sludge) and water trading, which together could be worth £1.6bn. The endorsement is among several major reforms announced today (May 25) by the regulator to help boost resilience and secure a better deal for water customers, the environment and wider society.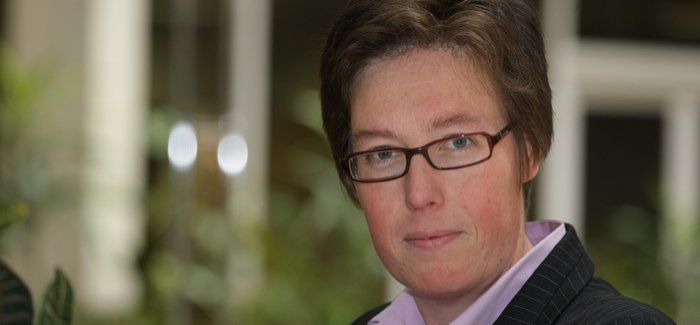 Cathryn Ross
Bioresources produces biogas, or green gas, that can be used to generate low-carbon electricity. When processed it can also be safely used in the agricultural sector as a fertiliser.
Ofwat said that given the financial and environmental benefits it "wants to empower markets to unleash innovation and efficiencies", bring in third parties and promote the trading of bioresources. Bill payers could benefit too, with the cost of water services being reduced by these new markets.
The regulator is also encouraging the trading of water between companies to enable the movement of water from where it is plentiful to where it is scarce. By setting conditions to encourage water companies to trade between themselves and with third parties would mean a smarter use of water reserves.
As part of the same work, Ofwat is encouraging the efficient management of supply too – promoting a market to improve demand management and tackle leaks. Using scarce resources more efficiently could boost resilience, help to keep bills affordable, deliver environmental benefits and provide new opportunities for investors.
As part of the package of measures introduced following public consultation, Ofwat has called for customers to be given an increased role in water companies' decision-making on an ongoing basis. It is also recommending a strengthened role and remit for Customer Challenge Groups – committees of customers and their representatives who make sure consumer voices are heard and understood by water companies.
Following its consultation, Ofwat has confirmed it will phase out the use of the RPI measure of inflation and move towards a CPI-based measure, in line with government and Office of National Statistics advice. RPI has lost its status as an official statistic and is increasingly an index which customers do not recognise, with CPI more commonly in use.
Ofwat said its announcement follows a long period of engagement and consultation with the public and the sector, and builds on the changes it made when it set prices in 2014. As part of that review, it put the onus on companies to focus on their customers and resulted in a 5% real term drop in bills and a range of service improvements.
Cathryn Ross, Ofwat chief executive, said: "The challenges posed by climate change and population growth mean we need bold, creative and innovative action to ensure we have reliable access to resilient, affordable water services in the future. Today we unveil a package of reforms to help set the sector on the path to secure that goal.
"As the old saying goes, 'where there's muck, there's brass'. We think there is something in that idea. The trading of bioresources could be a real breakthrough – economically and environmentally. By kick-starting this market, we could develop reliable, domestically sourced low-carbon energy generation and reduce water bills.
"While some may be squeamish about this, it is an industry we ought to support because it is safe, green, sustainable and economically attractive."