Ofwat demands response after 'Beast from the East' failures
Ofwat has told Thames Water, Severn Trent, Southern Water and South East Water to submit action plans showing how they will avoid a repeat of their failings during the 'Beast from the East', warning of further action if responses are unsatisfactory.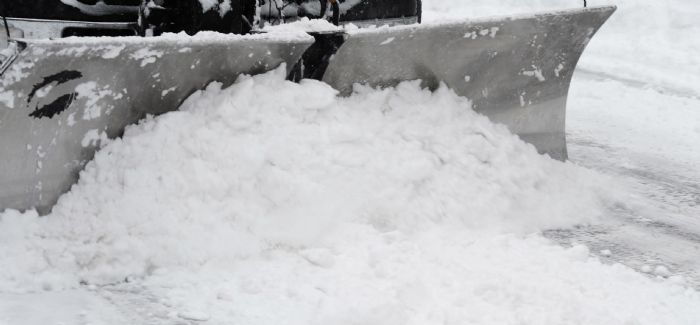 Ofwat has today (19 June) issued its report on the full impact the extreme weather had on water customers in England and Wales, showing more than 200,000 customers did not have water supply for more than four hours and tens of thousands were left off supply for days.
The review found that water companies' frontline staff worked tirelessly. However, while some water companies were well prepared for the severe weather – which had been forecasted – others performed badly, causing significant hardship for their customers.
Ofwat said it found too many incidences of poor advance planning, inadequate communication with customers and a lack of basic support such as bottled water.
Research by the Consumer Council for Water suggests that almost three quarters of customers who were affected did not receive alternative supplies of water. In some cases, customers were left to fend for themselves or depend upon the support of local bodies or volunteers.
Common failings across a number of water companies included:
• Poor preparation and planning, with several companies lacking adequate emergency response plans and mainly reacting to events as they happened;
• A lack of coordination between companies to share resources such as bottled water suppliers or best practice in handling the incident;
• Limited or inaccurate data on where problems were occurring and whether they had been resolved, with several companies having limited capacity to remotely manage their networks and move resources which also hampered their response;
• An inconsistent approach to identifying and supporting customers in vulnerable circumstances, with some companies lacking accurate or up-to-date data on customers who needed priority help; and,
• Poor communication with customers and stakeholders, with only 60% of affected customers surveyed by the Consumer Council for Water receiving direct communication from their company and many priority stakeholders (councils, local resilience forums, emergency services, schools) receiving little or no proactive communication before, during or after the event.
Following the review, which was carried out in close cooperation with the Consumer Council for Water, Ofwat has ordered Thames Water, Severn Trent, Southern Water and South East Water to submit, no later than 28 September, a detailed, externally audited action plan setting out how they are addressing the issues identified.
Ofwat said it will take further action against any water company that provides an unsatisfactory response.
Companies have paid out £7 million to customers in compensation, but Ofwat's review has also concluded that the compensation arrangements – the Guaranteed Standards Scheme (GSS) – are not reflective of the impact on customers unable to access to water. As a result, the regulator will work with the UK and Welsh Governments to consider changes to the rules on compensation and will open a consultation by the end of next month.
Ofwat chief executive Rachel Fletcher said: "The freeze and rapid thaw earlier this year was forecast and was not unprecedented. A number of water companies showed what can be done to serve customers in the face of bad weather. But too many companies were caught off guard and let people down, causing real hardship as a result. Our report shows there is no excuse for this level of failure.
"Four companies have three months to satisfy us that they will be ready to perform at the level customers deserve the next time there is bad weather. We will take action if they don't rise to this challenge. We expect every water company to take action on the back of this review and the industry as a whole to transform how it works together in situations like these.
"Water is an essential service. Water companies must be prepared for whatever the weather brings."
Reacting to the report, Water UK chief executive Michael Roberts said: "The extreme weather earlier in the year led to a big increase in bursts on companies' water mains and in customers' own water pipes.
"Ofwat's report highlights what was done well – including the tireless work of frontline staff who kept water supplies going for most customers – and what was not done so well.
"The impact varied across the country, with Ofwat saying that fewer than 3% of all customers were affected. But we're sorry to say that in some areas significant numbers of customers experienced disruption and hardship, and we are determined to prevent this happening again in future. 
"Since 1989, water companies have invested around £150 billion to keep improving the industry, and as a result customers are now five times less likely to suffer from supply interruptions. We want that record to get even better, which is why we are going to work with the industry on the report's recommendations, and will report back to Ofwat on our plans by the end of September." 
The four named water companies also issued responses to the report.
Thames Water CEO Steve Robertson said: "I am pleased Ofwat has recognised that frontline staff worked tirelessly in extreme circumstances to restore customer supplies.
"As the report notes, we rapidly increased water production by 15 per cent to minimise disruption, with less than a third of one per cent of our customers affected for more than 12 hours.
"The scale of leaks and bursts was the worst in living memory and the rapidity of the thaw had an unprecedented customer impact. We're really sorry we could not protect those customers impacted and it is right that we have compensated them at a level considerably higher than the statutory rate.
"We are committed to working with Ofwat and all stakeholders to protect customers from future supply disruption and have already learned lessons following our own thorough analysis."
A spokesperson for Severn Trent said: "We'd like to apologise again to our customers who were affected during the extreme weather in March. Customers rightly expect water whenever they need it, and we've been working hard since March to make improvements to our incident response processes."
A statement from Southern Water read: "We welcome Ofwat's report on the water industry's response to the Freeze Event of February to March 2018. Ofwat's findings focus on issues we have identified in our own far-reaching enquiry.
"Although we tripled front line staff during the event, there are a number of lessons learned from the event which will allow us to meet the highest standards our customers expect and deserve in the future.
"That's why we are already implementing root-and-branch changes to how we will handle every aspect of such a major event."
South East Water operations director Dr Simon Earl said: "We will carefully review the report published today by Ofwat and use this, together with our own thorough internal review which we conducted soon after the freeze thaw event, to improve our emergency plans for the future.
"We have been keen to listen to our customers about how we can improve our service if an emergency of this magnitude and nature should happen again. We've been out and about holding customer drop in sessions in our areas which were worst hit by the extreme weather and also working with our partners to see where we can co-operate further.
"An event of this scale in such a widespread geographic area and an unprecedented number of customer plumbing issues accounting for around 70 per cent of the water lost is something we have not experienced before and we are sorry we had not prepared for the impact this had.
"Work is underway to revise our emergency plans and we will share these with our local community to ensure we have implemented all the lessons learned."