Ofwat cracks down on bad debt
Ofwat has called on water companies to crack down on bad debt, saying it costs each customer in the UK £21 a year, and warning companies they will no longer be allowed to pass on those costs after the next price review, PR19.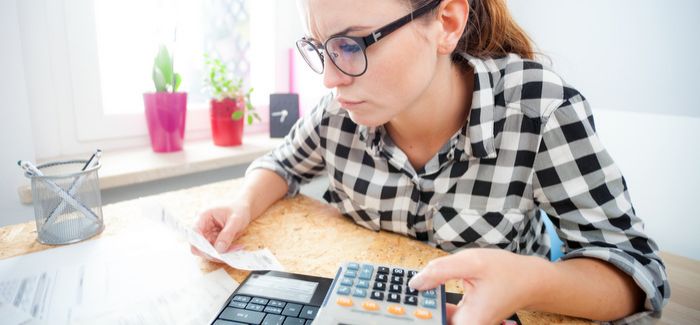 As bad debt owed to water companies tops £2.2bn, Ofwat has published a report by consultant PwC which highlights the water sector's poor handling of bad debt compared to other sectors such as retail energy and telecoms.
David Black, senior director of Water 2020 at Ofwat, told our sister journal Utility Week: "Bad debt is something which impacts on all customers because companies recover the cost of bad debt from all customers."
He said the upcoming price review would set an efficient level of cost for bad debt: "What we'll be doing in PR19 is seeking an efficient level of cost and we'll draw on this report, evidence from other sectors, and evidence of the best practice in the sector and companies that have inefficient levels of bad debt costs will have to bear those costs themselves.
"Companies with better and efficient levels will enjoy the benefit of being better performers of efficient bad debt."
Black confirmed that PR19 would not include 'glidepaths' to allow companies time to work towards the new, efficient cost of bad debt.
He added: "The good news for the sector is there is actually significant scope for improvement and the study has identified a number of areas where the sector could do better, drawing on other sectors particularly around better use of customer data and understanding who the customers are."
Ofwat has called on companies to:
Make affordability schemes more available and encourage more customers to take them up
Make better use of customer data so they can anticipate bad debt issues and deal with them early
Move to more frequent billing to avoid the difficulty created by one large bill each year
Improve customer communication and signpost help
Ensure customers are on the most appropriate tariff and payment method
Look to other sectors for new ideas on ways to deal with customer debt
Ensure there are consequences for customers who can afford to pay, but choose not to.
Companies with the highest cost of bad debt include Southern Water and United Utilities.
The report states: "There are some water companies that are performing far better than their industry peers. But even these frontier companies are lagging behind other sectors."
Water only companies are performing better than water and sewerage companies, due to, amongst other things, lower deprivation and lower bill values.
In response to Ofwat's report, Water UK said: "Although water bills usually cost households just over £1 a day we know that many people can struggle to pay, and the industry therefore provides support measures of over £40M each year to vulnerable customers.
"The water sector is proud of its unique statutory commitment to maintain supply to those who are struggling to pay their bills. However, some consumers do refuse to pay and we are working hard to tackle such situations and minimise the impact of any bad debt."
A version of this article first appeared on Utility Week.