Ofwat consults on MoD housing site's sewerage undertaker
Ofwat has gone out to consultation as it proposes replacing Thames Water as sewerage undertaker at a new MoD site by appointing Severn Trent Services (STS) instead. In addition to appointing STS, Ofwat is also proposing varying Thames Water's appointment as a sewerage undertaker at the site.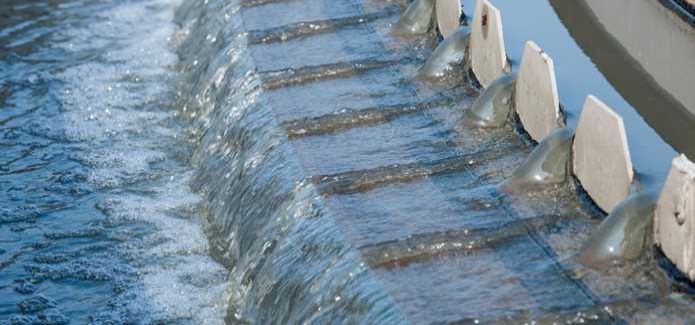 STS has applied to be the sewerage undertaker for a new development comprising 3,350 residential properties as well as for an existing MoD base at Wellesley in Aldershot. The Wellesley site is currently within Thames Water's sewerage services area.
The site has a private sewerage network owned by the MoD and no sewerage assets owned by Thames Water. Severn Trent Services is proposing to operate an on-site sewage treatment works, charging  customers an amount that is 2.5% less than the fixed and volumetric charge for sewerage services charged by Thames Water.
Improved customer service offered by STS compared with Thames Water include:
Take on responsibility for maintaining and repairing private pumping stations prior to October 1, 2016, which is the date set for the transfer of ownership of private pumping stations to undertakers. Thames Water does not propose to take on responsibility before then
If there is sewer flooding from customer drains, STS and Thames Water will spend up to two hours investigating and clearing any blockages for a fixed-fee. If the problem recurs within 14 days, STS will clear it again for free, whereas Thames Water will only clear it again for free if the problem recurs within seven days
STS will provide an approval decision on new sewer connections within 12 days, whereas Thames Water takes 14 days
Customers requiring a new sewer connection are required to give STS five days' notice of the day they want the connection to be made, whereas Thames Water requires 14 days' notice.
Ofwat said: "Having considered Severn Trent Services' pricing proposals, we are satisfied that customers will be at least no worse off in terms of their annual bills than if they had been served by Thames Water.
"We intend to hold an industry-wide consultation later this year on licence condition changes that are considered necessary to give effect to retail market opening in 2017. If we grant this application and Severn Trent Services' Appointment comes into effect prior to that wider industry process, Severn Trent Services will be consulted as part of that process with a view to amending its Conditions of Appointment to give effect to retail market opening.
"We are therefore minded to grant the variation under the unserved criterion. We are consulting on our proposal to do so."