Ofwat consults on £200m innovation funding proposal
Ofwat has launched a consultation that could allow companies to raise up to £200 million for innovation activities through customer bills.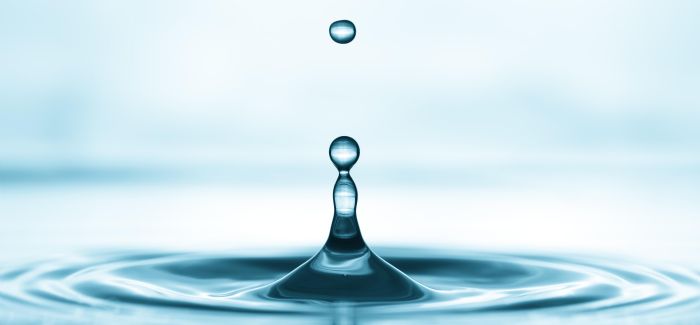 In May, Ofwat published a draft joint vision for the sector, which highlighted three significant shifts required in its approach to regulation. In addition to creating a better future and encouraging the need to deliver public value, Ofwat noted the need to find new ways of driving transformational change in the sector, for example by enabling the adoption of innovative approaches.
To help facilitate that innovation, Ofwat has launched a consultation – which is open for responses until 20 September 2019 – that explores options for customer-funded interventions that could allow the sector to collectively raise up to £200 million.
The regulator is looking at two potential options. One would involve a collectively funded annual innovation competition, in which companies would put forward proposals for innovative projects to be funded through the mechanism. This option could be introduced in the first year of AMP7.
"In order to be eligible for funding, companies entering the competition would need to contribute to project costs, and projects and allocation of funding from the ring-fenced pot would need to be assessed by an independent expert entity against our final key principles for financial support," Ofwat said. "Only companies which are successful in their bids would then be awarded funding."
The second option is an end-of-period innovation roll-out reward, designed to help increase the adoption of innovations across the sector.
This would involve pay-outs to those companies that have demonstrated the most successful roll-out of successful innovation to the benefit of customers during AMP7 and have shared their findings with other organisations. Successful companies would be entitled to additional revenue allowance for PR24.
"If we went ahead with this mechanism alongside the collectively funded competition it would share in the allocation of up to £200 million," Ofwat said. "We will also consider whether similar or the same governance framework might apply to the roll-out reward as with the innovation competition."
The regulator added: "Our initial view is that an end-of-period reward could be implemented in addition to the innovation competition in order to encourage the adoption and roll-out at scale of innovations."
Ofwat said its initial view is that the £200 million figure – which would raise the average customer's bill by approximately £1.50 per year over the 2020-25 period – "strikes the right balance between driving company behaviour and delivering for customers".
The regulator also urged water companies to consider launching a centre for excellence, saying a proposal could be put forward for consideration under any mechanism for funding or rewarding innovation.
Ofwat – which said it is seeking not just a step-change in technology but also innovative use of systems, processes and people, including commercial arrangements – is taking inspiration from Ofgem.
"Looking at other sectors, the strongest evidence on the effectiveness of such interventions is in energy," the regulator said. "The electricity and gas markets regulator, Ofgem, has provided some form of direct innovation funding to gas and electricity network companies since 2005.
"Independent evaluation of Ofgem's Low Carbon Network Fund, which provided funding through a competitive process for projects sponsored by Distribution Network Operators, suggests that the returns are likely to be in the region of 4.5 to 6.5 times the cost of funding the intervention."