Ofwat calls for all-round resilience from water companies
Ofwat has set out its expectations for water companies to become more resilient in their business planning process for the PR19 price review.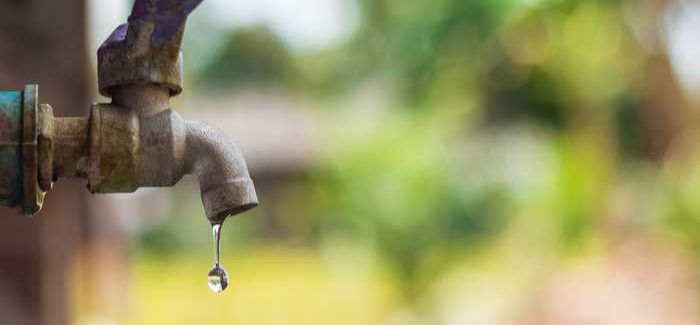 The regulator's 'Resilience in the Round' report, released today, calls on water companies to build resilience in three areas: operational, financial and corporate resilience. It uses case studies from other industries to demonstrate how other industry sectors have built resilience into their businesses, with examples from the food and drink, manufacturing and aerospace and defence fields.
Challenges dealt with by these organisations which are shared by the water sector include resource security, cyber security and climate change, the report highlights.
The report was launched today at an event at London's Kia Oval with cross-sector speakers such as Helen Munday from the Food and Drink Federation (FDF) and Hugo Rosemont from the Aerospace, Defence, Security and Space (ADS) Group.
Speaking in advance of the event, Ofwat Senior Director of Strategy and Planning John Russell said: "Given the crucial service they provide to their customers, water companies must ensure they are thinking long-term about resilience - operational, financial and corporate. They must ensure they are prepared for the many - often unpredictable – challenges the future may hold, such as climate change, cyber-attacks or extreme weather events. Through today's event and our 'Resilience in the round: Building resilience for the future' report, Ofwat is aiming to help companies get a better understanding of what resilience means in practice, by exploring best practice in the water sector and beyond".
Cyber-security expert and keynote speaker Hugo Rosemont of ADS added: "To manage cyber security and other threats properly, company boards must play the key role to create the necessary structures and make sure the right culture is in place throughout their organisation. Key steps include: providing staff training all the way through to having a formal incident management plan in place to deal with any situations as and when they arise."
PR19 will be the first price review to formally assess companies on their resilience ambitions, with the degree of confidence in these resilience strategies being an important determining factor in final determinations for AMP7.
Ofwat's new report warns that companies will need to go beyond traditional "risk management" approaches in order to impress the regulator with their resilience plans. 
"Risk management and resilience require different approaches, and we expect companies will need to adapt their approach to corporate, financial and operational planning to achieve resilience in an ever-changing world," says the report. "At the 2019 price review, part of the initial assessment of company business plans will be how companies demonstrate an appropriate planning approach to resilience management."
Commenting on the report, Richard Khaldi, water sector expert at PA Consulting Group, said: "Ofwat's new report on resilience in the round asks companies to be ambitious and thorough in building and demonstrating their approaches to resilience. It also reconfirms the PR19 consultation methodology's requirements for water companies to focus on corporate, financial and operational resilience.
"However, those looking for further detailed guidance on how companies should tackle resilience and articulate it in their PR19 plans will be disappointed. Ofwat highlights approaches and best practice from other sectors and makes suggestions, but does not give water companies much more. It suggests a systems-based approach to enable them to see the bigger picture, and advocates extensive customer engagement. Companies will need to make their own decisions on how best to tackle the challenge of assessing and measuring, and ultimately demonstrating, their resilience in the round."
"It will be a real challenge to create an all-encompassing systems based approach from scratch, along with a suitable level of customer engagement, in time for business plan submissions in September 2018. That task is made harder because most water companies will have traditionally focused on asset and catchment resilience and not resilience in the round, which Ofwat's report suggests should cover cyber security threats, supply chain risks, workforce challenges and formal business continuity management systems."