Oasen staff visit DCWW in employee exchange programme
Dŵr Cymru Welsh Water (DCWW) and Dutch water company Oasen Drinkwater have completed the first stage of their employee exchange programme. A delegation of employees from Oasen has completed its visit to DCWW.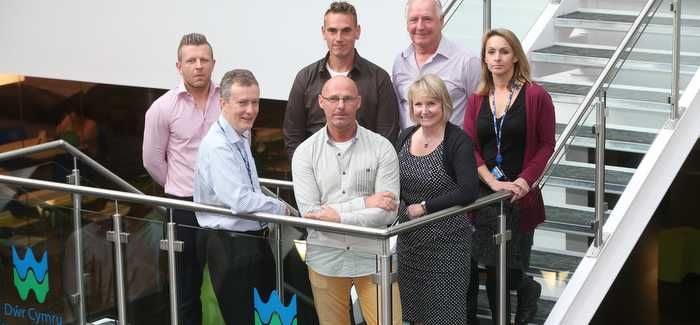 The Dutch delegation was able to learn about all aspects of DCWW's operations
The employee exchange scheme is aimed at enabling both companies to share each other's innovation and best practice. Staff from DCWW will visit the Netherlands next week to learn from Oasen.
During their stay, the Oasen staff visited Cardiff's state-of-the-art wastewater treatment works, which serves 300,000 homes and businesses. The £260M works includes an innovative £40M Advanced Anaerobic Digestion facility, which produces green energy from treated waste.
The group also met DCWW operational staff and directors during the course of the week, to learn about all aspects of the company, from how it deals with everyday operational issues such as leakage detection, to its operational structure and not for profit model.
Chris Jones, chief executive of DCWW, said: "It's been great to meet colleagues from the Netherlands who face many of the same challenges we do. Both companies are endeavoring to provide the very best service for customers by being at the forefront of customer service and innovation. This exchange allows us not only to share best practice but also to develop and inspire our people."
Dick van de Lagemaat, from Oasen Drinkwater, added:  "This was a great opportunity to learn new ways of working and to share best practice ideas to support operational processes going forward. It was a great experience to see the challenges Dŵr Cymru face and how they solve those challenges."